Stonebwoy Has Not Been On Ghana Meets Naija Concert Stage For 2 Years…Here's Why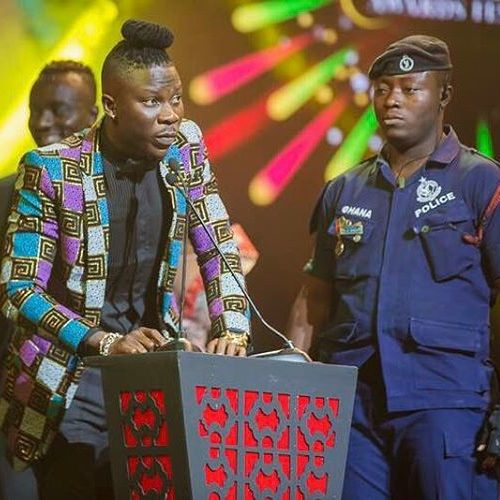 Stonebwoy has not been on the Ghana Meets Naija concert stage for 2 years , with increasing concerns from fans and music lovers.
Stonebwoy's road manager – Sidi Mohammed (Blakk Cedi) has taken the opportunity to calm fears of issues between Stonebwoy's camp and that of Empire Entertainment (Organizers of the event). He issued a statement via his official facebook account to that effect. The statement read : 
" CLARIFICATION
For sometime now,I have been receiving messages from fans of Stonebwoy asking if my team has issues with EMPIRE ENTERTAINMENT(Organisers Of Ghana Meets Naija).The worry is that,they haven't seen my brother on for the 2nd time in 2years.
No,there are no issues and we are contacted each year at their planning stages.Unfortunately for us and them,It always coincides with other shows that make their bookings a little ahead of the PRESTIGIOUS GHANA MEETS NAIJA.
We are working on correcting this and hope to be on next year God willing as our lovely fans wish.
THANK YOU
Our Next Concerts
27th May 2017 – Perth Australia
3rd June 2017 – Melbourne Australia
#MyName #EOM #BhimNationGlobal
?
?? " 
Stonebwoy Has Not Been On Ghana Meets Naija Concert Stage For 2 Years…Here's Why