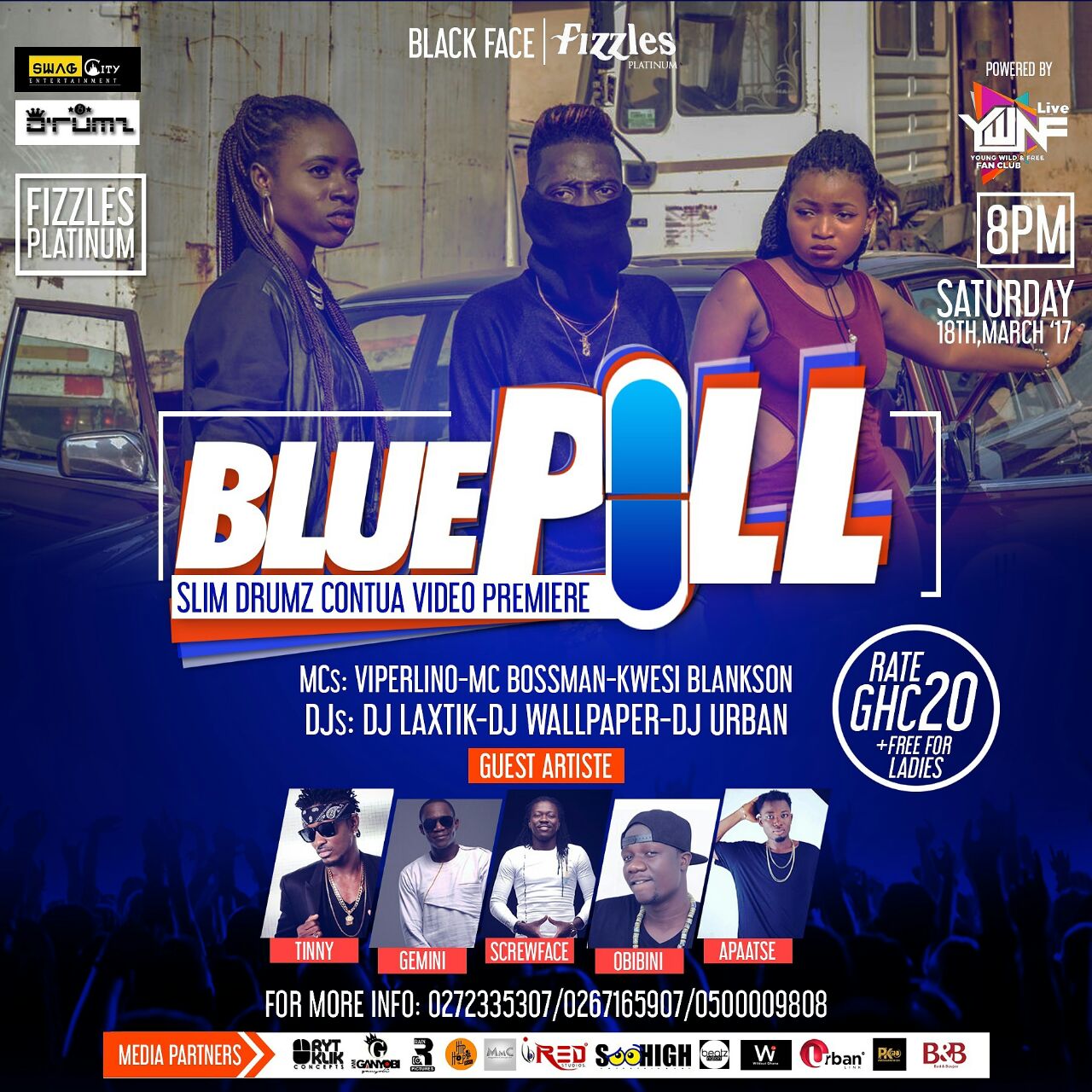 It's The Biggest Event Ever To Hit Ghana !.
Blackface and Fizzles Platinum presents: BLUE PILLS & Slim Drumz CONTUA VIDEO PREMIER
DATE: 18th March, 2017
TIME: 8:00pm till daybreak
VENUE: Fizzles Platinum (Dansoman)
RATE: GH20 and free for all ladies???
GUEST ARTISTES: Gemini, Skrew Face, Apaatse, Obibini, Tinny, & Many more….
DJ'S: …….. Dj Lastik, Dj Urban & Dj Wallpaper
MC'S:…….. Mc Viperlino , Mc Bossman & Kwesi Blankson
This event is powered by: LIVEYWNF 
MEDIA PARTNERS: AfroDrumz, Swag City Entertainment, LiveYWNF, Beatz Nation, Wildout, Soohigh Entertaiment, Bad & Boujee, Urbanlink, PreshaKrew, Mega Mind Concept, Hip Hop Afriq, & Xhangout & Rain Pictures
For more info , contact: 0272335307/ 0267165907/ 0500009808
Support Slim drumz by sharing the artwork on all social network & using it as your dp thank you?
Ghanaian Producer & Artiste Slim Drumz Set To Premiere 'CONTUA' Video