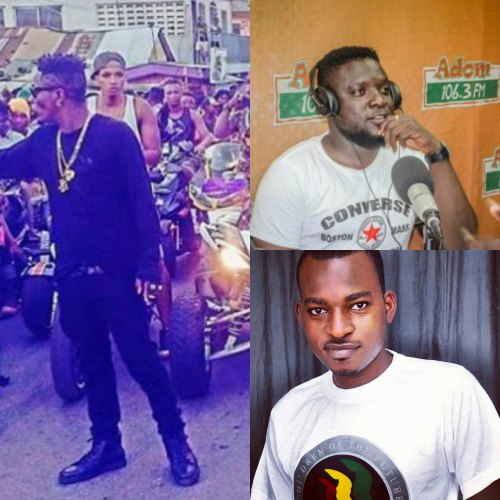 Initial controversy over the beat production of Shatta Wale's hit 'Ayoo' has been resolved. Award winning producer Possigee is repeatedly acknowledged on the song as the beat producer but apparently, the actual beat production credit is owed to beat maker Shawers Ebiem.
In an interview, Shawers Ebiem revealed that "the mixup was as a result of a lack of communication between Possigee and Shatta Wale".
According to Shawers Ebiem, he sent an unmixed and unmastered version of the beat to Possigee who in turn forwarded it to Shatta Wale.
Shawers Ebiem was aware that the beat had been sent to Shatta Wale for consideration but was surprised to hear the song released with his beat a few days later because he wasn't made aware that Shatta Wale had agreed to use his beat and wasn't contacted prior to its use.
Shatta Wale was also not aware that the beat was made by Shawers Ebiem instead of Possigee and thus mistakenly gave the beat production acknowledgement to Possigee. Currently, there has been communication between the three parties and all misunderstanding has been resolved and both Shawers Ebiem and Possigee will continue to work with each other and with Shatta Wale in the future.
Source: http://www.ghanandwom.net 
Shatta Wale's AYOO was produced by Shawers Ebiem and not Possigee