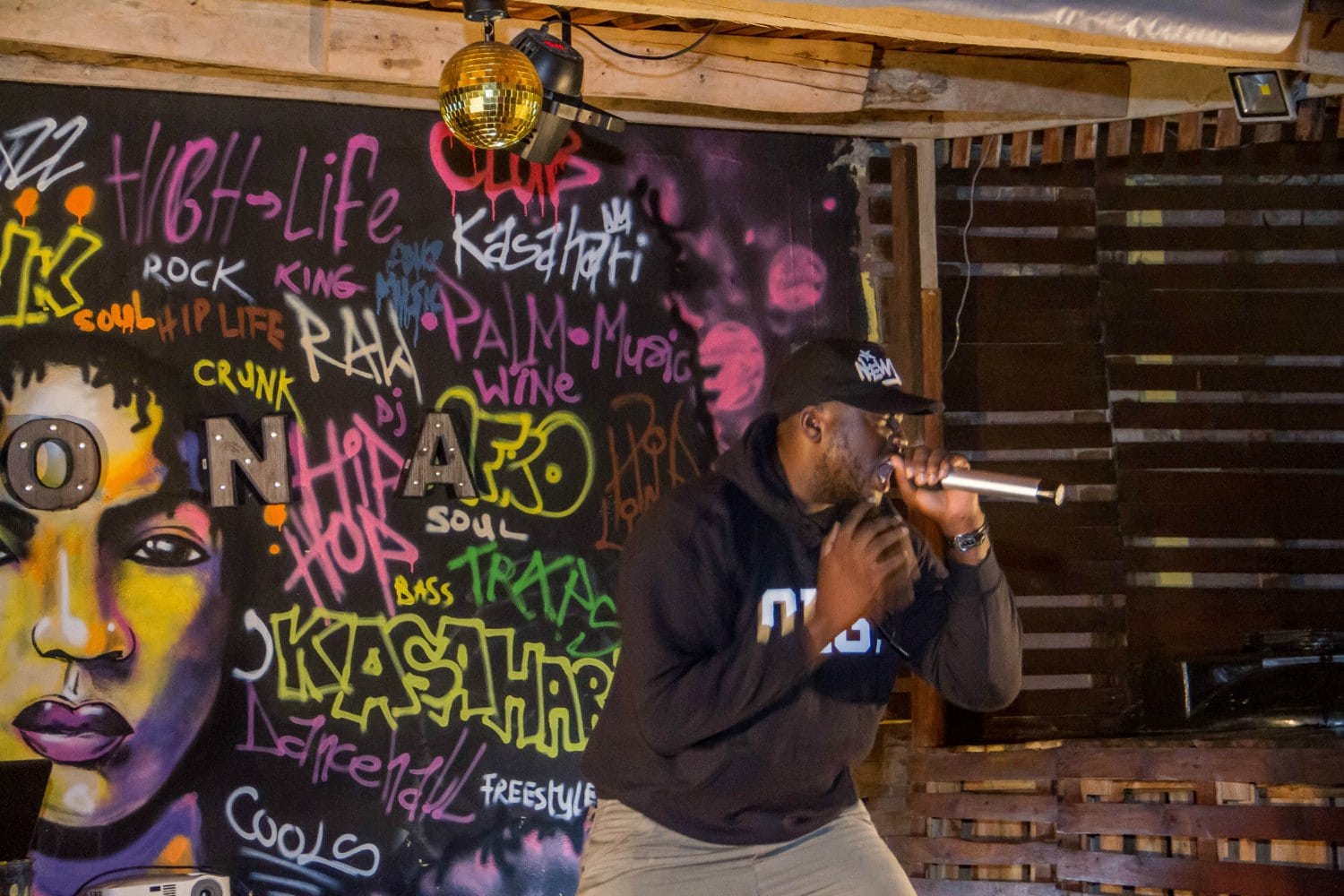 NTELABI BRINGS THE ENERGY AT KING VIDEO PREMIERE
Ntelabi thrilled the audience at Wan-O's 'King' video premiere with yet another energetic performance at KONA Bar last week, 25/05/2017.
The rapper performed old songs off his old projects and reiterated the name change from Drilix to Ntelabi as announced by the MC and thanked well-wishers for their support. He further hinted on new music to be released in a few weeks' time.
The video premiere was supported by performances from Adomaa, CJ Biggermnan, Fortune Dane, Kwachi Adie, Wan-O himself among others who rocked the stage too.
Here are some shots from the premiere:
Ntelabi Performs at Wan-O's Video Premiere