World Hepatitis Day: Okyeame Kwame To Organise Free Screening and Vaccination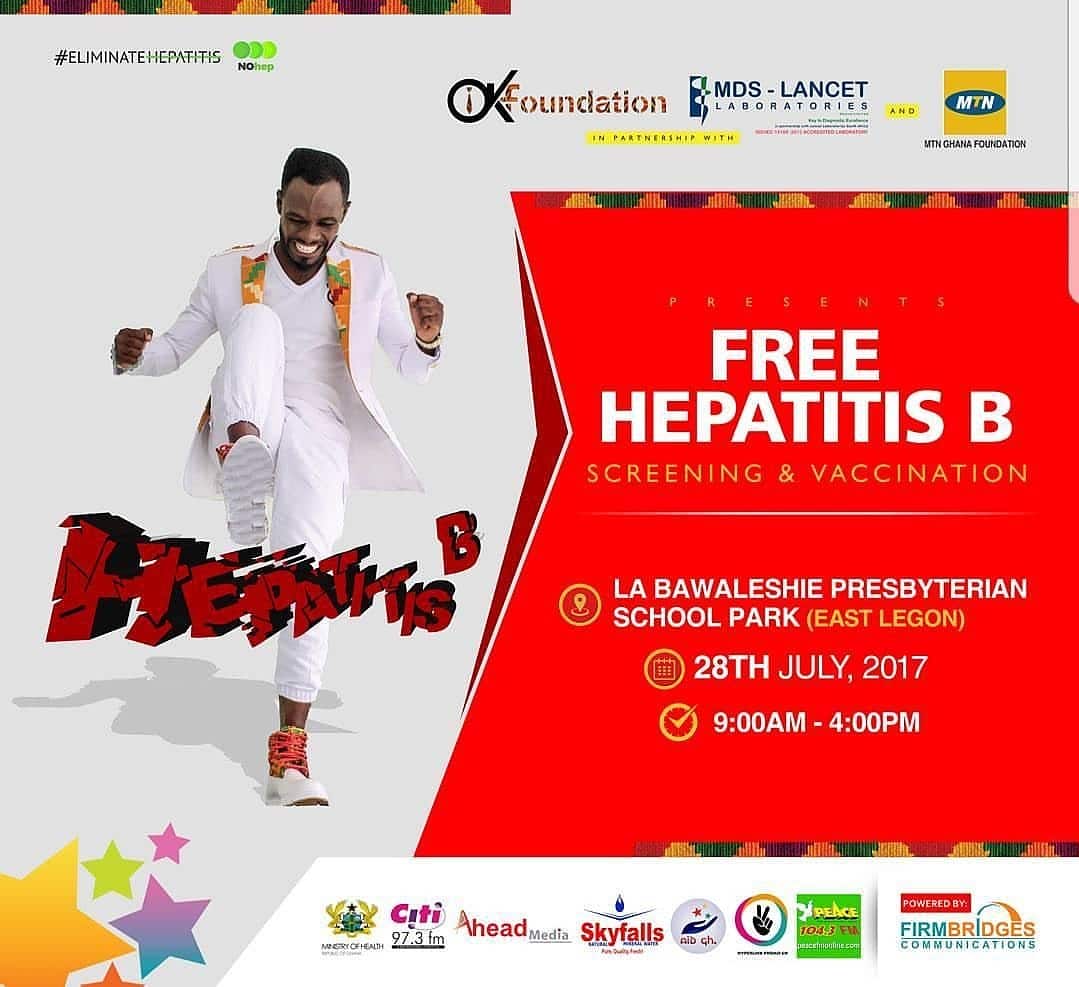 Okyeame Kwame's philanthropy through the annual hepatitis B sessions, with partnership from MDS-LANCET Laboratories will be re-lived this year on the World Hepatitis Day. The 2017 edition will be held on 28th July at La Bawaleshie Presbyterian School part, East Legon, Accra from 9am to 4pm. The screening will be done by a team of diligent, well-trained MDS-LANCET personnel who have provided this professional service to this course for the past 5 years.
The campaign, dating back to 2009 has seen various regions of the country including Kumasi, Takoradi, Accra, Ho and Sunyani with over 7,000 individuals benefiting from the sessions each year across all regions.
OK, in the preceding days has been committed to an intensive social media health education on the subject. As an ambassador, he entreats all and sundry to actively participate in the global commemoration through volunteering education, getting tested and vaccinated.
The project, a heartbeat of the OK Foundation has attracted numerous local and international laurels for the artiste, and has received support from MTN Ghana Foundation (whose support has been very positive instrumental and over years) ; and is endorsed by the Ministry of Health and Ghana Health Services.
This year's is sponsored by Citi FM, Peace FM, Ahead Media, Skyfalls Mineral Water and powered by Firm Bridges Communications.
Get involved, share a video on social media pledging to support the #EliminateHepatitis campaign.
World Hepatitis Day: Okyeame Kwame To Organise Free Screening and Vaccination