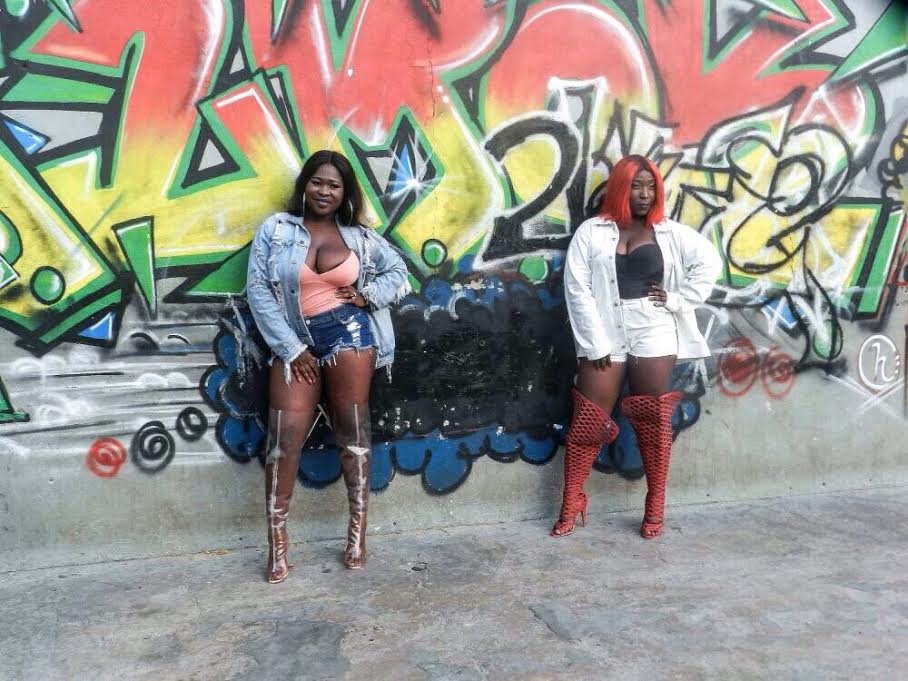 Eno Barony who is popularly known for hit songs like "Juicy Me, Tw3d33, King of Queens, Touch your body" and a couple of other songs is actually collaborating for the second time with a fellow female artiste in the music scene. This time she hooked up with Sista Afia, who is also known for her hit song "jeje" which features dancehall act SHATTA WALE.
These divas new project might be the first ever to actually promote female collaboraton in the Ghanaian music industry, since it is often said females don't usually get along so well when it comes to collaborating in the music industry, though there have been some top-notch features done by some female artistes like Efya, Eazzy, Tiffany, Mzvee et al not much can be said about other females coming together to collaborate on a joint.
Information reaching the media is that "both the song and video which is about to hit the airwaves will put both fans of these ladies on the edge of their seats."
Visuals for the song was shot by Dir. Henry, in a serene environment within a nature resort, pinpointing out its uniqueness of girl power.
MORE PICTURES FROM THE VIDEO SHOT BELOW:
Eno Barony And Sista Afia Set For Another Masterpiece