Sarkodie is a Hypocrite – Shatta Wale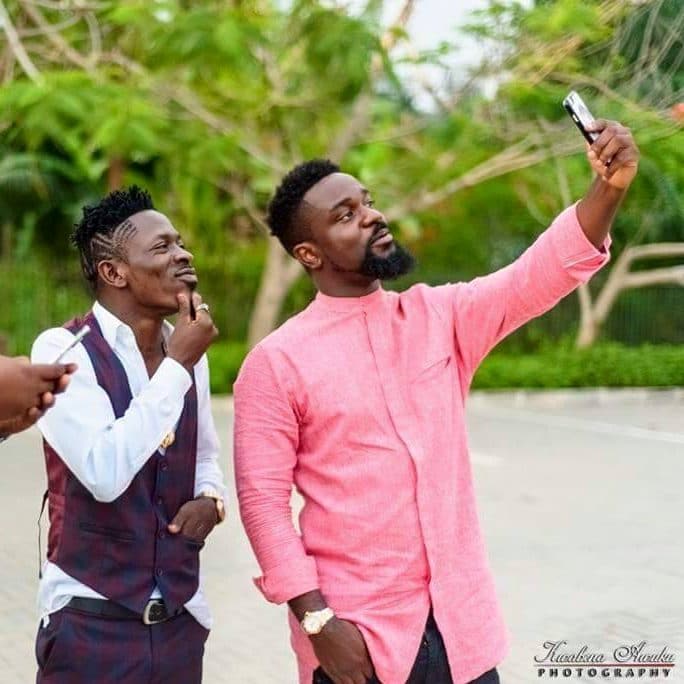 Shatta Wale has made a shocking statement about rapper Sarkodie following the latter's congratulatory message to him for working with Beyoncé.
Shatta Wale early Wednesday morning on Zylofon FM described Obidi as a hypocrite. Explaining why he did not retweet Sarkodie's congratulatory message to him, the SM4LYF boss told Sammy Flex, host of the morning entertainment show that the tweet from Sark was not from his heart.
To him, Sarkodie has been acting as a boss towards him and that is an attitude he hates.
"Sarkodie has become too known. He was recently on Hitz FM and he was trying to pose big to me. I don't pose big to people. Music is not about your dress and it's not about how you speak." passionate Shatta Wale mentioned.
Wale during the interview Zionfelix.net monitored continued that "I don't want hypocrites around me. Sarkodie has always been a hypocrite. I didn't wish him on his birthday. He think he can tweet about my collabo and make people say he's a matured person. I won't retweet his tweet. He can say that message but I know deep down within him it wasn't a real tweet."
Listen to what Shatta Wale actually said concerning Sarkodie when he was asked why he didn't retweet Sark's congrats to him.
https://www.instagram.com/tv/B0BCwyYnTon/?utm_source=ig_web_button_share_sheet
source: Ghanaweb, Zionfelix