UPCOMING EVENT: Yung Pabi's R.W.M.O.H Concert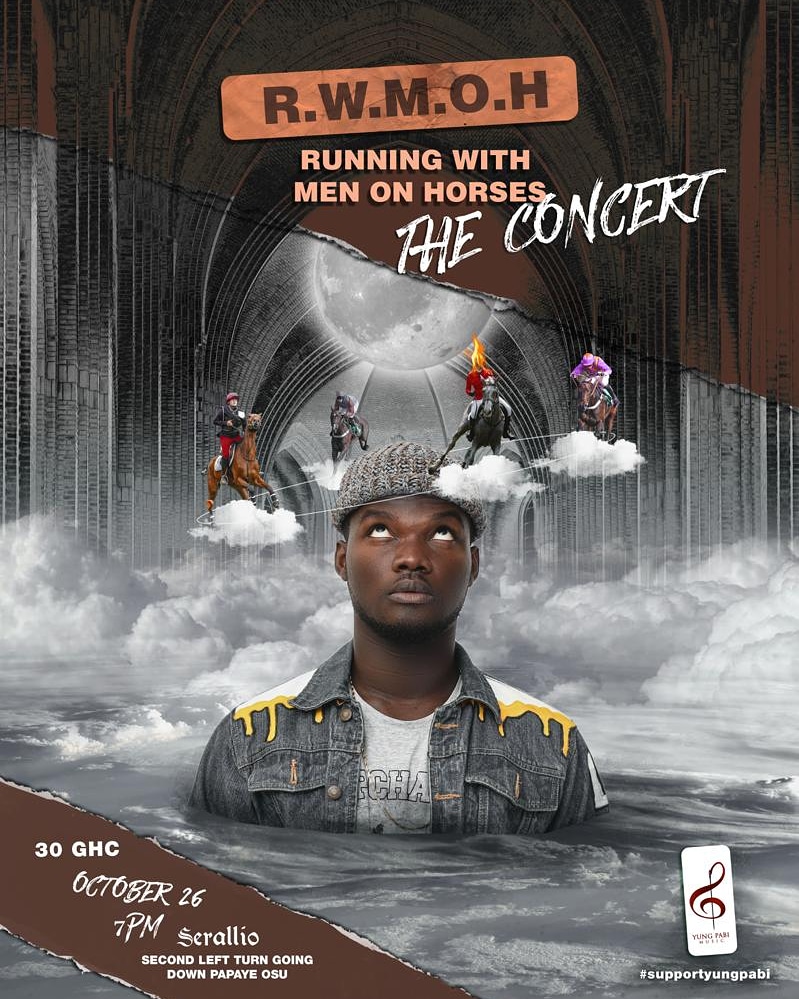 After high praises on his performances at phreak out live, manifestivities , onipa akoma concert and many others , musician Yung Pabi is set to host his own music concert dubbed, Running With Men On Horses on Saturday the 26th October 2019 at Serallio, Osu.
In September 2019, the artiste put out his first body of work with the same title as his maiden show, Running With Men On Horses and the reception to this project was very much impressive. It's a 9 track no feature EP with EIB network's Jeremie making a cameo in a creative piece titled humble beast. He also has a tribute to veteran musician Okomfuor Kwadee, an artiste he says inspired his story telling skills. The EP is out on all platforms and i encourage you to stream, purchase and download it.
If you have never seen Yung Pabi perform, here is an idea of why people always want more of his craft. He has found an interesting way of merging stage drama with his music to create an eye catching stage craft. Yung Pabi is also and artiste who has songs that involves the contribution of the audience while performing hence making every performance he does lively and interactive.
Yung Pabi will be supported by talented acts including Akan, Ayat, Magnom , A.l and many more. Tickets will be on sale at the gates on the day of the event for 30 Ghana Cedis. The show is scheduled to commence at 7pm and end at 11pm.
Looking forward to meeting you at Yung Pabi's first concert.