Joseph Addison , popularly known as KillBeatz is arguably the best and  most sought-after AfroBeats record producer in Ghana . He is the reigning Producer Of The Year (VGMA).
KillBeatz has produced for the crème de la crème of the Ghanaian music industry as well as several international artistes. He further solidified his reputation by scoring production credit on Grammy award-winning Ed Sheeran's album ÷ (divide). 
Some of the hit songs produced by KillBeatz includes
Fuse ODG x Zack Knight x Badshah – BomBae
Fuse ODG – Antenna
Efya ft Sarkodie – Jorley
Fuse ODG ft ItzTiffany – Azonto
R2bees ft Wizkid – Slow Down
Fuse ODG – Million Pound Girl
Samini Ft Wizkid – Time Bomb
R2bees – Lobi
R2bees – Love
R2bees – Walahi
R2bees ft Wande Coal – Kiss Your Hand
Sarkodie ft Samini – Love Rocks
Sarkodie ft Vector – Rap Attack
R2Bees ft Sarkodie – Bayla Trap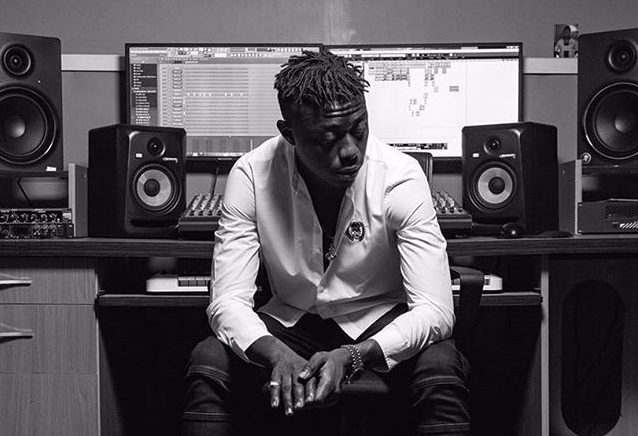 EARLY LIFE
Killbeatz played the drums and keyboard in the choir at church since he was 16. He then went into secular music,  a transition he feels happened naturally because of the passion he had .
He became a rapper and eventually went into music production upon giving the chance to produce his own song after he wasn't too pleased with the "output" of one producer during one of his music sessions.
He reported to the manager of the studio and insisted he could produce his own beat as he could already play the keyboard, and all he needed was help with the setup , as he had no prior knowledge in using DAWs at the time.  The manager's reaction after he produced …"You are better than the producer , You need to come and work ! " , so KillBeatz started working and eventually all customers preferred him over the previous producer.
Joseph Addison acquired the name "KillBeatz" from his friend paedae because he is said to "kill" every beat or production he laid his hands on.
Ghanaian Music Producer Kaywa helped KillBeatz with the mixing of his productions in the initial stages of his career.
MUSIC CAREER
At the start of his career , KillBeatz was doing music for the love of it and fame. He went on and produced several hit songs without gaining a penny even though those songs eventually brought him more clients .
KillBeatz has gone on to produce for names such as R2bees , Sarkodie , Efya , Fuse ODG, Samini , Wizkid , Wande Coal , Jay Ghartey and many more
Growing up in the same neighbourhood as the popular Ghanaian group r2bees, initially known as camp yard. Killbeatz and R2bees had the same passion and vision for music from childhood hence his affiliation with them and have quite a number of hit songs between them not limited to "Lobi , Love, Walahi, Kiss your hand , i dey mad".
Killbeatz recently debuted his first ever single titled "Bokor Bokor" featuring Fuse ODG and Mugeez.

AWARDS AND ACHIEVEMENTS
2017/2018 Producer of the Year at the Ghana Music Awards 2018 (Fancy Gadam – Total Cheat)

2017 Killbeatz Receives Plaque from The Official Charts Company (UK) for 'Bibia Be Ye Ye' , a production on Ed Sheeran's Divide album, after It Sold Nearly 2 Million Copies.

2016/2017 Producer of the Year at the Ghana Music Awards 2017 (Adina – Too Late)

2013/2014 Best Producer at The Ghana Music Awards
Killbeatz's advice to upcoming artistes is  "keep pushing, stay positive , Be patient, believe in God and In believe in yourself "
CONTACT DETAILS
 E-mail : [email protected]
Phone Number: +233244923695 or +233269087052  
KillBeatz Biography / Profile
SHARE THIS!