VIDEO: Magnom's 'My Baby' Played in PSG Locker Room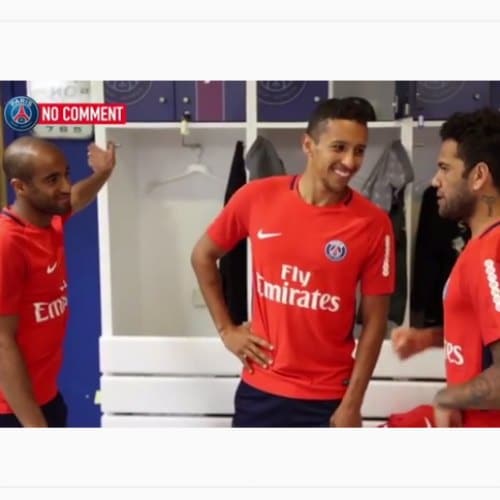 In recent years Paris Saint-Germain has established itself as a force to reckon with in European. The team has developed a tradition of signing A-list stars.
This week they signed Dani Alves and as is tradition with Every football team he was given a tour of the team's stadium. When he and his guide entered the team's dressing room, Magnom's My Baby can clearly be heard playing in the background.
Magnom seems to have a couple of fans in the PSG first team. Click link below to watch video. Congrats Badman Magnom .
WATCH THE VIDEO BELOW
Magnom's 'My Baby' Played in PSG Locker Room