VIDEO: Kwaw Kese Set To Premiere Reality TV Show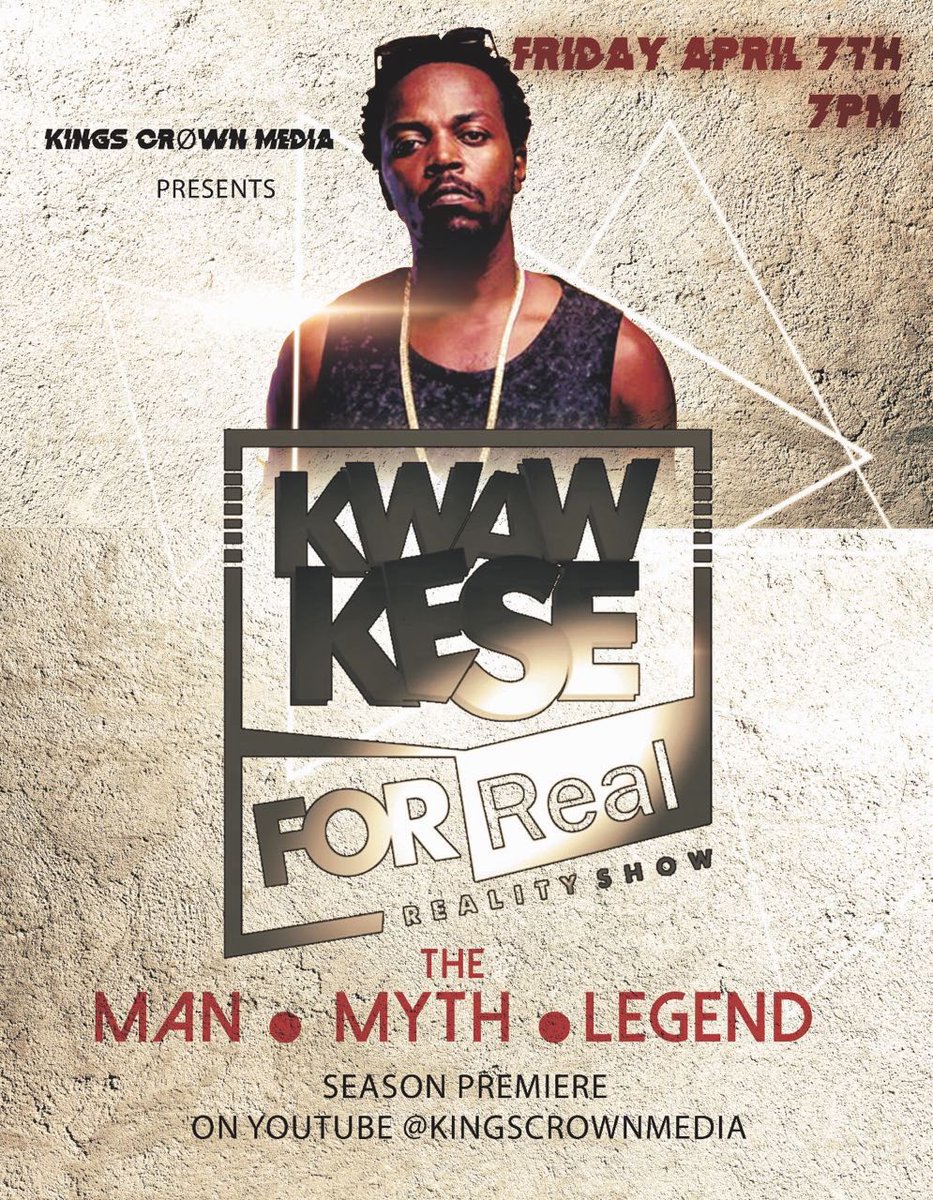 Mad Time Entertainment label boss and King of the Streets, Kwaw Kese , in collaboration with Kings Crown Media , is set to premiere his reality TV show ' Kwaw Kese for Real ' (also Kwaw Kese 4 Real).
The reality show which is based on the hip life artiste Kwaw Kese is set to be premiered on the April 7, at 7pm online on Kings Crown Media official YouTube Channel, where the first episode of the entire season for the reality show will be aired live online, unlike the conventional method of being aired on TV.
The Kwaw Kese For Real reality show takes us into the world of celebrity lifestyle, fashion, music, photo-shoots, video productions and cutting edge technology. The show will entertain, educate and give you an insight into the life of Ghanaian household name Kwaw Kese popularly known as ABODAM.
"KWAW KESE FOR REAL" documents the real-life experience of Kwaw Kese and brings you informed clips straight from his life, home, and work.
Kwaw Kese is such an interesting and inspirational character to many and the show's creator, Musa Mousse of Kings Crown Media admits this is one of the productions kings crown media is really proud of.
The show is said to have a typical American real Tv lifestyle mix and it's so well produced. It's said to be one of its kind in Ghana.
"We at kings Crown believe the future is digital so we want to be pioneers in creating digital content for the Ghanaian consumer" Kofi Laing said.
Musa also said "as a new media company in Ghana we are proud of Kwaw Kese for signing on to kings crown and we believe this partnership will soon revolutionarise the Tv and music entertainment industry.
WATCH THE TRAILER HERE:
Souce: GhanaWeb
VIDEO: Kwaw Kese Set To Premiere Reality TV Show