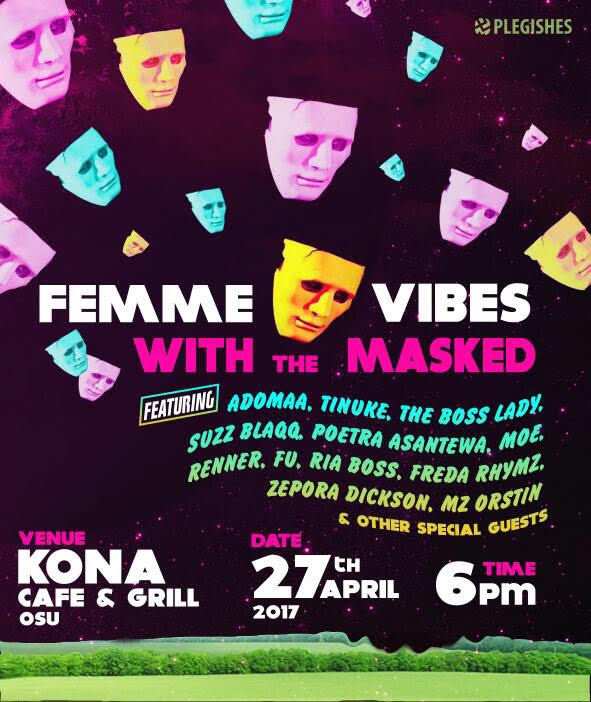 As part of Deej Mitchy's responsibility as a creative to make sure equality is served everywhere , the platform for females to show their most unique styles has to be created and maintained to ensure female side of the new school is on the same scale. This has birthed the FEMME VIBES concept where a group of talented females come together to celebrate their uniqueness  in the world of creative arts .
The pilot show will be on 27th April 2017 at the Kona Cafe and Grill in Osu at 6pm. This features Adomaa, Tinuke, Moe , Ria Boss, Poetra Asantewa , FU ,Freda Rhymez, Suzz Blaqq, Mz Orstin, Renner, Kuuire (Mumble Photography) , Benewaa (Harmattan Rain) and other talented female creatives .
As much as the show is a music oriented one it is solely to create the purpose of networking among these talented females and how best our combined efforts can make a louder statement.
We do not know what is out there , unless we are ready to go out and face what is there .
This is for the ladies ,by the ladies and with the ladies . 
The Masked 2017
Femme Vibes With The Masked