VIDEO: FULL FIGHT – Bukom Banku vs Bastie Samir + Reactions After Bukom Banku's defeat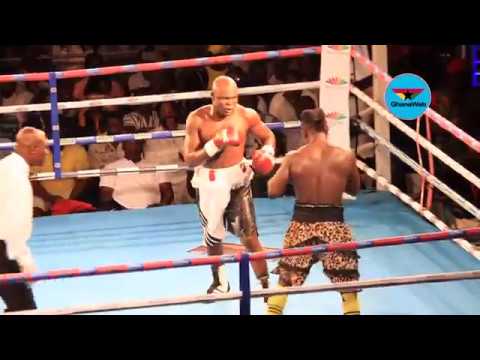 Maverick light heavyweight boxer Braimah Issah Kamoko popularly known as Bukom Banku suffered his first professional defeat on Saturday night.
The defeat came by way of a 7th round technical knock-out in a cruiser-weight bout against undefeated Samir Bastie at the Bukom Boxing Arena in Accra.
REACTIONS
.
 VIDEO: FULL FIGHT – Bukom Banku vs Bastie Samir + Reactions After Bukom Banku's defeat