Up Close With Apple's Favorite New Artist: Bryan The Mensah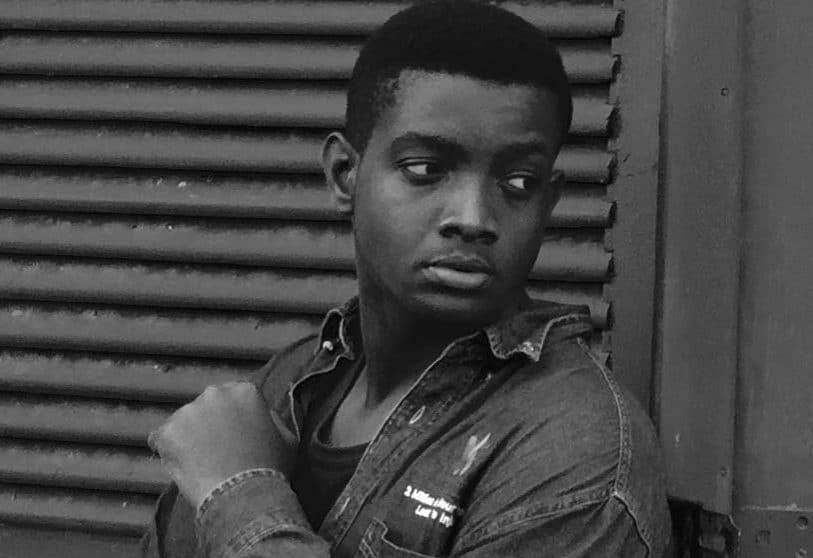 Beatz Nation's Fosua caught up creative Ghanaian artiste/producer and 'King Of Tea': Bryan The Mensah , who recently released an EP titled Friends With The Sun EP. His hardwork and determination earned him a spot as Apple's Favorite New Artist.
** Kindly note that we use the abbreviations F and BTM to represent Fosua and Bryan The Mensah respectively in this article.
F: What's the name Bryan The Mensah and how did that come about ?
BTM: BRYAN THE MENSAH is a contemporary artiste and producer from Accra, Ghana. The name came about during a point in time of my life when I was trying to find myself. During these moments, I tried to recall and re-implement all the values and virtues that made me a 'good boy' when I was younger such as discipline, respect, patience, etc. These things actually get harder to be as we grow up. I decided that I'd use my personality as my brand as an artiste because I figured if we're all special because of our different personalities then it wouldn't be necessary to go out looking for a particular to gain a certain type of public appeal. I'd just be myself.
F: What influences your music? And how differently do you think your music can influence the rap culture?
BTM: My experiences as a person and as a creative person have a strong influence on my sound. It's like I'm one of those few people who get to see both sides for what they really are and that in itself has its own ways of becoming inspirations that I can put to work. I think my music is like 'eating your cake and still having it'. In the sense that, you'd find a lot of new artistes talking about a lot of the same things in their music (i.e money, women, drugs, etc.) But after spending a lot of time studying the general psychology behind rap/hiphop, I realised that it's not that they don't have anything else to say, but they feel that they have to conform to the culture that has already been set. My music is rap/hiphop alright but I find a way to be myself throughout the whole process.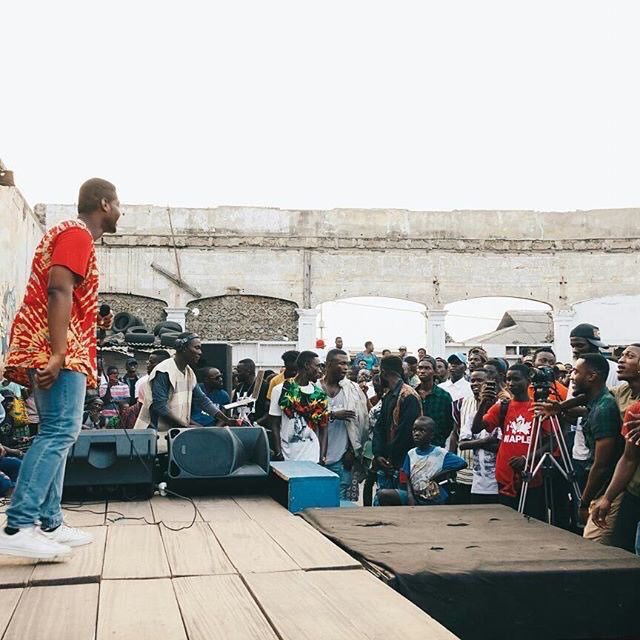 F: What do you think about the new generation of musicians we have in Ghana? Do you think their style will appeal to both the old and young like how music was in the past?
 
BTM: I think the new sounds are more refreshing and experimental. (Big ups to all the producers out there! You guys are really the ones who run this whole thing.) As for appeal, I think that'll depend on a lot of things such as production quality, composition, ambience, writing, message, marketing… in short, there are a lot of factors that can cause just about anyone to listen to and like just about anything so it's really about what people can find in the song and not about their age groups.
In that case, it's pretty much subjective.
F: What's your fashion style/sense like? How does it influence the youth in their taste for music?
 
BTM: Me? Fashion? well, I don't know a lot about fashion but I love color. I try to keep it simple most of the time. I think it brings out that 'all-humble-boy' type of look. Haha, that's the way it should be though. It reserves all the real fire for the music. Fashion is like a packaging technique. It encourages people to become more excited about the music even before they get to hear it. But I don't judge books by their covers so it's not so strong with me.
F: What's your view on digital platforms for selling music? Do you consider yourself an artist who can break records and rip much off online sale of music? And how do you intend to do that?
 
BTM: Well digital selling is awesome and I think if you were in the days of artistes walking around from door to door, to show to show trying to sell their music you'd understand exactly the kind of workload that has been lifted off through digital music sales. Well with the recognition, I'm not the first. I remember Juls was also given that opportunity some time ago. Despite him being based outside Ghana, he's still Ghanaian so it counts.
F: What are some of the challenges likely to be faced with the commercialization of music online? Do you think old artistes may fade out or it's a chance for them to gain much more exposure once more?
 
BTM: Commercialising music is actually pretty easy. It just requires you to educate yourself more about how these platforms work and how or where exactly you or your music can fit in taking your target market into consideration. Depends on how the old folks see it. If they begin to feel like the system has changed and they can no longer adapt, they might say farewell cos a lot of old people find it difficult working with new technology. However, if they realise that it something they can learn to use and use to their advantage. I think their impact will be greater cos there's a lot of understanding that they would already have that we (newer artistes) wouldn't just by virtue of their age and experience.
F: Have you made plans of getting verified on your social media platforms? Twitter, Facebook and Instagram?
BTM: Yeah we're currently looking into all that. I believe they'll all be acknowledgeable with time.
F: Which artiste in Africa and international would you consider to have a dream collaboration with?
BTM: In Africa, it's AKA. Internationally, it's Childish Gambino (Donald Glover)
F: As an fast rising artist, name just 1 thing you will do differently that existing artistes haven't done before.
 
BTM: Well that is if I haven't already done it, I will stay true to myself.
F: Lastly, do you think there will ever be a time Ghanaian Music will be Big as that of Nigeria's? Will it be from existing set of artistes or the upcoming ones?
BTM: Wow. So we're predicting the future now? Anyway, that's the beauty of statistics so we actually can. Haha. Ok so it all comes back to the people, if we're gonna be big it is really going to be from the people cos they are the end users. An industry is like a huge collection of manufacturers, processors and consumers. If the people are not there, there's no industry.
We do this for the people. Their reception and the amount of value they place on the music or art we create here in Ghana will determine how big we can ever get but by my calculations, it would definitely be from the newer artists coming onto the scene. We really seem to have it all figured out way better than the older artistes. Funny thing is back then, they had deals to support them. These days, everybody is indie and that still hasn't stopped us from getting to where we are currently.


Up Close With Apple's Favorite New Artist: Bryan The Mensah