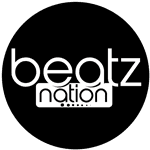 Strongman Fires Sarkodie On His Weak Influence Over His Music Career
The long wait is over as Charterhouse Ghana on Saturday, March 3, 2018 released the list of nominees for this year's Vodafone Ghana Music Awards (VGMAs). As expected, a lot of celebrities have used various social media platforms to voice their displeasure. Namely, M.Anifest, Jupitar, Wiyaala, Gallaxy, et al.
Fast forward, Sarkcess music recording artist, Strongman, is also not happy with the number of nominations he received and he wasn't shy to make his frustrations public either.
In a tweet, Strongman questioned the influence of his label boss Sarkodie for his failure to make the needed movement behind the scenes to help him secure more nominations. Thus, Strongman expected more and felt Sarkodie's influence in his career could have engineered a significant difference comparably to the single nomination at the 2018 VGMAs.
Taking into consideration the tweet that triggered the emotions of SarkNation, Strongman asked his followers who're also Sarkodie's followers why his song "transformer" only received one nomination even though they claim he's enjoying the Sark effect. Strongman's "transformer" which features label mate Akwaboah Jnr. was nominated in the Best Rapper of The Year category.
Even when a fan tried to calm and assure him that his time will come, the rapper cut in bluntly asking the follower, 'When will that time come?' With this, it's obvious Strongman is disappointed both emotional, physical as well as spiritual because his expectations for joining SarkCess Music looks questionable in his rightful thinking.
The tweet has been deleted since …
Source: ndwompa.com