Sign Petition: Alliance For Change In Ghana Music Industry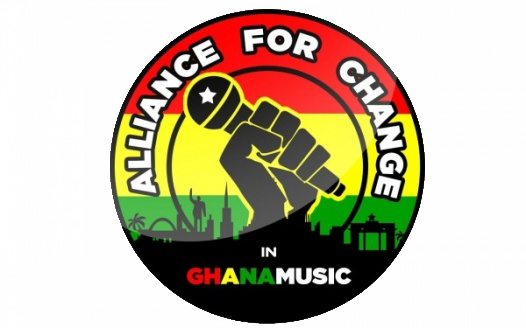 The Alliance For Change In Ghana Music is calling on all music industry stake holders to come together to fight for a final and lasting solution to our failing music industry.
Creating music or doing anything that contributes to the music industry or music business in Ghana, should be able to sustain any creator during their prime and also retirement but unfortunately this isn't the case. For far too long, the Ghana Music Industry has seen majority of its stakeholders work very hard but receive very little or no income for their hard work and dedication, through no fault of theirs but due to a failed system which gets worse by the years.
Musicians, song writers, Djs/presenters, backing vocalists ,artist managers, producers, entertainment journalists, etc. struggle to make ends meet or die poor, after several years of dedicating their lives to a trade which should have supported their livelihood. There is also lack of proper education and/or awareness about the business aspect of the music industry across board.
This is why we have come together as an alliance to advocate for, educate and create realistic & pro-active solutions to the challenges in the Music Industry.
We are therefore advocating for/working to:
1. Get Ghana Music Industry plugged into the global music business in order to attract multinational record labels, publishing companies, booking agents, major event promoters, Investors and also educate stakeholders in Ghana music industry.
2. Fully digitise the royalties collection system, including implementation of radio logging/radio monitoring systems, song identification for easy logging, tracking and exploitation as well as, set royalty rate per play for television and radio stations.
3. Seek modern ways of generating income for the music industry i.e. to attract digital service providers such as Spotify, Apple Music etc. to actively and consistently support Ghanaian music on their global platforms.
4. To sanitise the music industry by ensuring transparency and accountability through the establishment of rigorous and robust checks within our professional bodies, to prevent incompetence and corrupt practices.
5. To create a booming music industry economy thereby enabling creative people make most of their income in Ghana, before expanding to other countries in the world.
A thriving economy will mean creative people will be able to pay their fair share of taxes in Ghana and also contribute to national or private pension schemes.
This petition with your signature will be presented to the relevant institutions in Ghana. Once presented, we aim to have formal meetings with the institutions to discuss and find effective, lasting and practical solutions to our systemic issues.
ALLIANCE FOR CHANGE IN GHANA MUSIC INDUSTRY! TOGETHER WE WIN!
Sign Petition Here >> http://ipt.io/FJQKJ