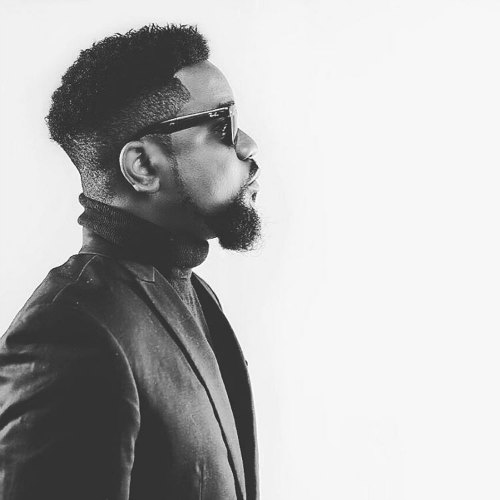 After months of anticipation , King of Ghanaian rap and multiple award winner Sarkodie has released the official Artwork and Tracklist for his upcoming Album.
The album titled 'Highest' which will be his 5th studio album is made up of 19 tracks (18 + 1 Bonus track).
According to sources , it took about 2 years to complete the 'Highest' album and it is a collaboration between him (Sarkodie) and one of the most iconic Ghanaian hip hop producers/rapper and founder of Skillions Records Jayso.
The album features artistes from Africa and beyond including Jesse Jagz, Korede Bello , Flavour, Praize, Victoria Kimani, Jayso, Joey B, Worlasi, Bobii Lewis, Suli Breaks , Big Narstie , Moelogo.
.
RELEASE DATE
8th sept 2017 pic.twitter.com/u5CaLp4wg1

— HIGHEST (@sarkodie) August 18, 2017
.
THE ARTWORK
.
THE TRACKLIST
Silence (featuring Suli Breaks)
Overdose (featuring Jesse Jagz)
Come To Me (featuring Bobii Lewis)
Interlude – Highest (Part 1) by Suli Breaks
We No Dey Fear (featuring Jayso)
Certified (featuring Jayso & Worlasi)
Love Yourself (featuring Moelogo)
Interlude – Highest (Part 2) by Suli Breaks
HIGHEST
Light It Up (featuring Big Narstie & Jayso)
Far Away (Featuring Korede Bello)
Your Waist (featuring Flavour)
Interlude – Highest (Part 3) by Suli Breaks
Baby Mama (featuring Joey B)
All I Want Is You (featuring Praize)
All Night (featuring Victoria Kimani)
See Only You (featuring Jayso)
Glory (featuring Yung L)
Painkiller (featuring Runtown) **BONUS**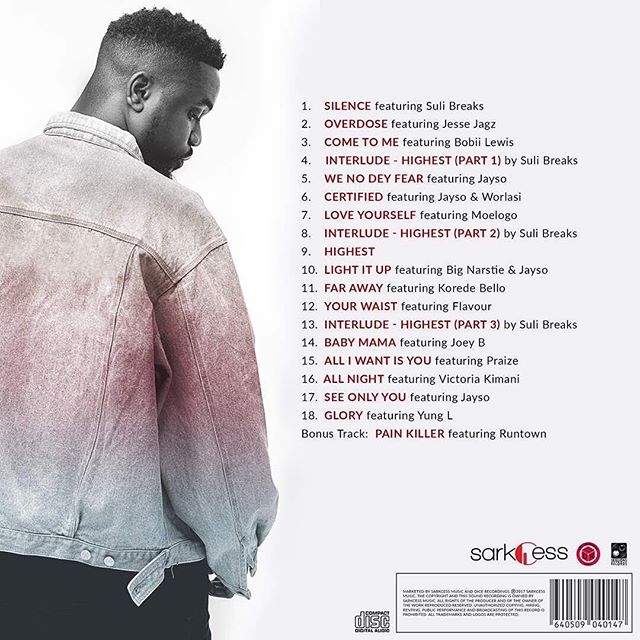 Sarkodie Releases The Official Artwork And Tracklist For Highest Album