Nicholas Edem Coffie, known as Yung D3mz is a vocalist, record producer, and songwriter from Tema, Ghana. He is recognized for his Afro-fusion sound, combining western R&B and pop elements with African soundscapes.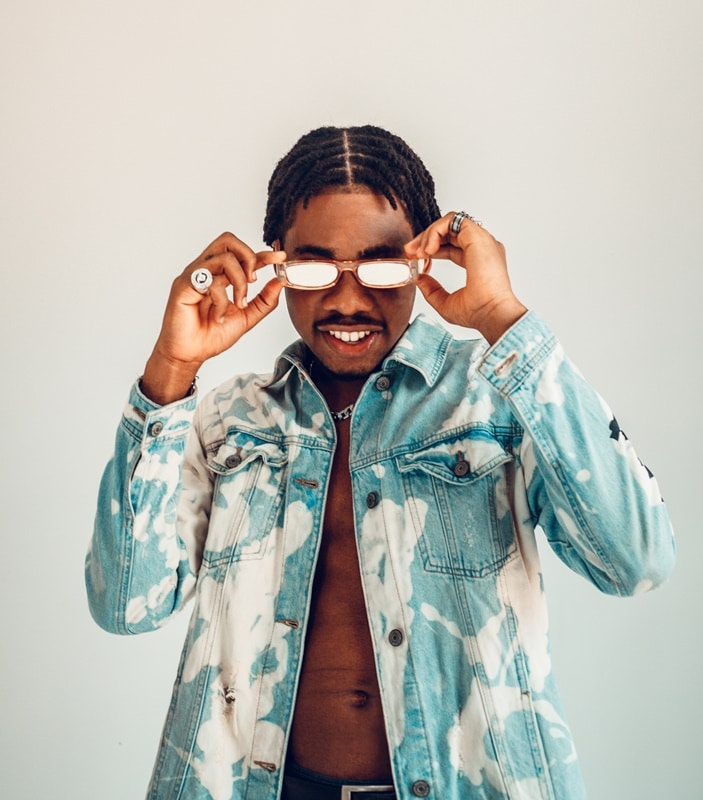 Yung D3mz was raised in Community 5, Tema. He was an avid music lover, growing up, and spent most of his time listening to his father's music records, which helped shape his unique musical sense. He also taught himself how to play the guitar and began to explore music further, in Uganda, after his family moved there.
D3mz's passion and love for music composition and arrangement heightened in high school. After watching videos of music producers such as Killbeatz and Metro Boomin, he decided to attempt producing music from his dormitory room and has since then honed his craft.
Yung D3mz, as a producer, has collaborated with artists such as Kwesi Arthur, Herman $uede, Almighty Trei, Twitch, Kofi Mole, Quamina Mp, and Kwamz & Flava. Even though Yung D3mz is known to be a music producer, he has begun his pivot into pursuing a career as a music artist. The versatile young prodigy looks to be a heavy hitter in the years to come.
CONNECT WITH YUNG D3MZ
Apple Music: https://music.apple.com/us/artist/yung-d3mz/id1464309745
Audiomack: https://audiomack.com/yungd3mz
Youtube: https://www.youtube.com/channel/UCtpwwAFFe90j9hQEBYk2J-g/
Deezer: https://www.deezer.com/en/artist/65864072
Instagram: @yung_d3mz
Twitter: @yung_d3mz