EARLY LIFE
Nana Yaw Gyenin  known as Yaw Nanna is a Ghanaian rapper, songwriter , recording artiste and a family business man whose lyrics uplifts and inspires both the youth and young at heart.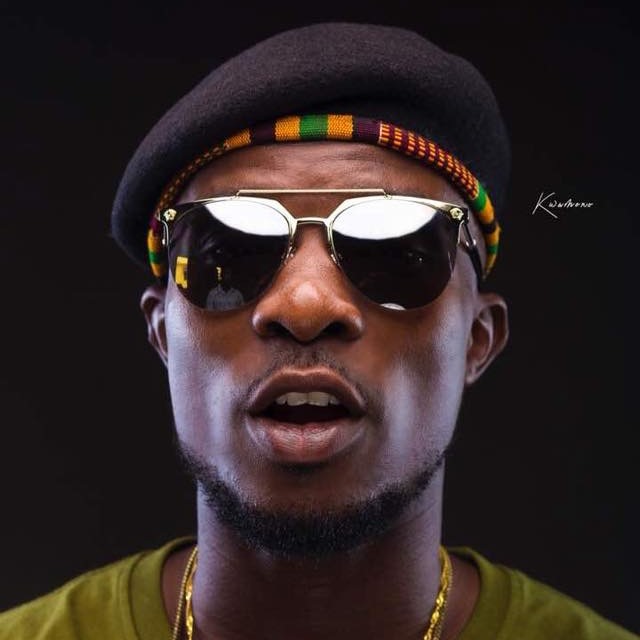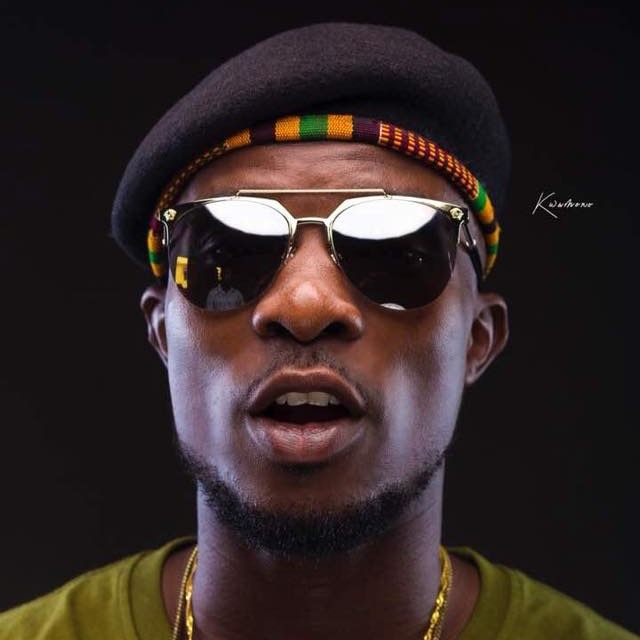 His mother Mrs. Nancy Gyenin and father Mr. Philip Gyenin together with his brother Alistair, lived in a four bedroom apartment on church street, Dansoman SSNIT flat. He was raised by both parents and liked playing football and half the time plays car racing games .
His mum, Mrs. Nancy Gyenin was a trader who left the country few times to meet her business associates abroad and his dad Mr. Philip Gyenin, a captain, who spent most of his time sailing.
He got exposed to music in his early life due to his father's routine spin of records like "red red wine", "Mr Wendal" by Arrested Development , Mc Hammer "Cant Touch This" , Mysterious Girl by Peter Andre and inner circles "Ala La Lona" anytime he was back home from sailing.
As a kid growing up in Dansoman , the heart of music in Ghana at the time, Yaw Nanna was introduced to emcees like Dmx,Craig Mack and Coolio by his older cousin Akatos whose name he later succeeded in high school,mfantsipm .
During his early teenage years ,Yaw Nanna often took part in rap battles , under the pseudonym akatos (kaydiss) and was usually the only kid miming to songs at parties and fun fairs. He would often stay up well past midnight filling notebooks with phrases and verses that he would later draw on .
MUSIC CAREER
In Mfantsipim he was a member of a rap trio "Unprescribed" with Tical and Jurassic . After high school the urge to do music grew stronger when Redmic his best friend at the time (now a pastor), linked him to a producer from Achimota High School "styles"(dean) who later introduced him to Jounide a producer at wonder world back then .
In 2003, Redmic , Styles, Jurassic , EC and Nana formed "Urban Network". They recorded most of their songs at Hushhush studio,  where they had the opportunity to work with some mainstream producers. He later formed "Safari Parks" with EC, Redmic and Sky Juice after Jurassic and Dean left the country.
Safari parks gained some street recognition for rap when bush k cosigned and started playing their songs on vibefm "playaz ball".
Nana decided to go professional as a solo artist in 2006 when he realized the lucrative business side of music for a well established artist with a record label and personal studio setup in his first year in regent university .
He looked up to rappers like Sean Carter (Jay-Z), Sean Combs (P. Diddy) and Curtis Jackson (50 Cent) who are all emcee ceo".
Yaw's childhood friend Rodney King ,CEO Of Asaase Ase Records introduced him to African dancehall king Samini with whom he recorded a couple of songs in 2008
GOLDCOAST RECORDS .
In 2016 Yaw Nanna announced the launch of his own record label imprint, Goldcoast Records with himself as the flagship artiste and CEO . he teamed up with T-Double , his beatmaking/emcee neighbor and started recording songs in a living room.
Chris who had also graduated from law school , guy Rowland a business administration graduate and pkay who was then working with the NCCA in accra to setup the label.
By 2017 , after dropping a couple of freestyle videos (dc freestyle,ground up and lyrical wars) , the streets recognized his exceptional word play and delivery prowess and certified him as that rapper to bring dansoman back on the map.
Yaw Nanna's Goldcoast Records is currently affiliated to Chali Muzik who produces, promotes and distributes his songs in the UK. 
Asabone was released at a press gathering at pergola, East Legon which hosted industry heads and bloggers like Hitz FM's JMJ, David Mawuli? (Pulseghana), Fiifi Adinkra, Pep Junia etc.
Yaw also partnered with Gold Label Foundation to donate food items and medication to the Nsawam Male Prison in December 2015 ; Same year he came out of jail.
He aspires to be a motivational speaker in the near future using his exposure and past experiences to motivate and inspire the youth to stay away from crime and in as much as possible stay legitimate in what they do while trying to achieve their goals in life .
In trying to achieve his desperate musical aspirations at the age of 22, he got caught up in a situation which later turned out to be a bitter beginning to his musical journey . He had a brush with the law for possession and attempted exportation of narcotics in July 2008, which led to a 10 year incarceration term. It was within that period he decided to never give up on music.
He read his bible , wrote a lot of songs and learnt to be humble. Jail experience made him see life from a positive perspective . under incarceration a lot of people visited to inspire ,uplift and motivate inmates to keep their heads up. Stonebwoy, a dancehall act in Ghana really made an impact when he passed through with Rita Marley and Black Rasta in 2012.
He was released on 26th march 2015.
Back out, his family wanted him back in school but he chose to concentrate on music. That happened to be his most trying moments after his release. Barely a week after release he recorded his own version of young thugs lifestyle and Jay Z dynasty at the R2bees studio in Hatso and later performed at the second edition of the bar concert at the world trade center in 2015.
In 2016 he featured on Dj Ganjs Hakuna Matata a hippop song produced by Skonti together with Kwaw Kese and kobla jnr which enjoyed massive airplay on YFM . As a banking and finance student in Regent University, he would probably be working in a financial institution if he wasn't rapping.
PERSONAL LIFE
Following his release from his 10 years sentence in prison on 26 march, 2015 , Yaw's family just as any other African family will do, made moves to get him living his normal life , this included suggestions of him going back to school , but yaw had made up his mind in jail to come out and make his dreams of becoming a musicians come to life which ultimately was the reason he found himself behind bars .