A Tema resident from birth, Yaa Pono has quickly risen to become not just Ghana's but one of Africa's premier and best loved freestyle hip hop artists.
His fast wit, natural charisma, use of the Akan language and sharp social observations are some of the reasons behind Pono's championing on the social media site, YouTube, by his legion of fans. Blending these elements with highlife, hip hop, dancehall and afrobeat rhythms demonstrates Pono's true versatility. His re-emergence as Ghana's most respected rapper (and singer) is set.
After appearing on several local radio shows and competitions, Yaa Pono entered the studio in 1995. He can count artists such as Sarkodie, Stay Jay, Guru, D Cryme and Chris Waddle among his contemporaries as they often appeared together at gigs. Dr. Duncan's 'Kasahari Level' show proved the platform for bringing Pono's unparalled skill to the World.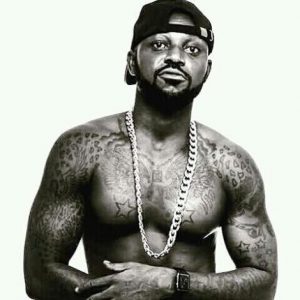 Joining Ghana's esteemed Pidgen Music record label in 2009, offered Pono more opportunities to develop and broaden his creative repertoire whilst working with the finest producers in the country.
"Yaa Pono is the best live performer in the whole World! This is not an exaggeration!" FOKN Bois
Discography
2007 "The Psalms" Mix tape
2007 "007"
2011 "Shopping Mall"
2012 "I dey feel you die"
2012 "Go Harder"
2013 "Bayla Trap" (Original Mix)
2013 "Tare Tare"
Uptown Energy Crew
• Agyen Kay
• Glenn
• Jedidid
• Joe Black
• Ohene Amoako
• Shuga Kwame
• Screech
• Skutasas
Bookings, Interviews, Press and Management (International):
Yaa Addo – YAVA Global Ltd.
Tel: Ghana: +233 (0)202 044 570 UK: +44 (0)7435 537 293
Email: [email protected]
Bookings & Interviews (Ghana):
Joseph Adinortey Puplampu (Joe Black) – Uptown Energy
Tel: Ghana: +233(0)200 811 083 +233(0)246 381 654
Email: [email protected]