"Wiyaala, which means "the doer" in her local Sissala dialect, is from Funsi in the Upper West Region of Ghana close to the borders of Burkina Faso and Cote D'Ivoire. Sometimes referred to as the Young Lioness of Africa, Wiyaala's music traverses West African folk songs, contemporary Afro-pop  and traditional West African storytelling re-imagined with spectacular cultural dancing.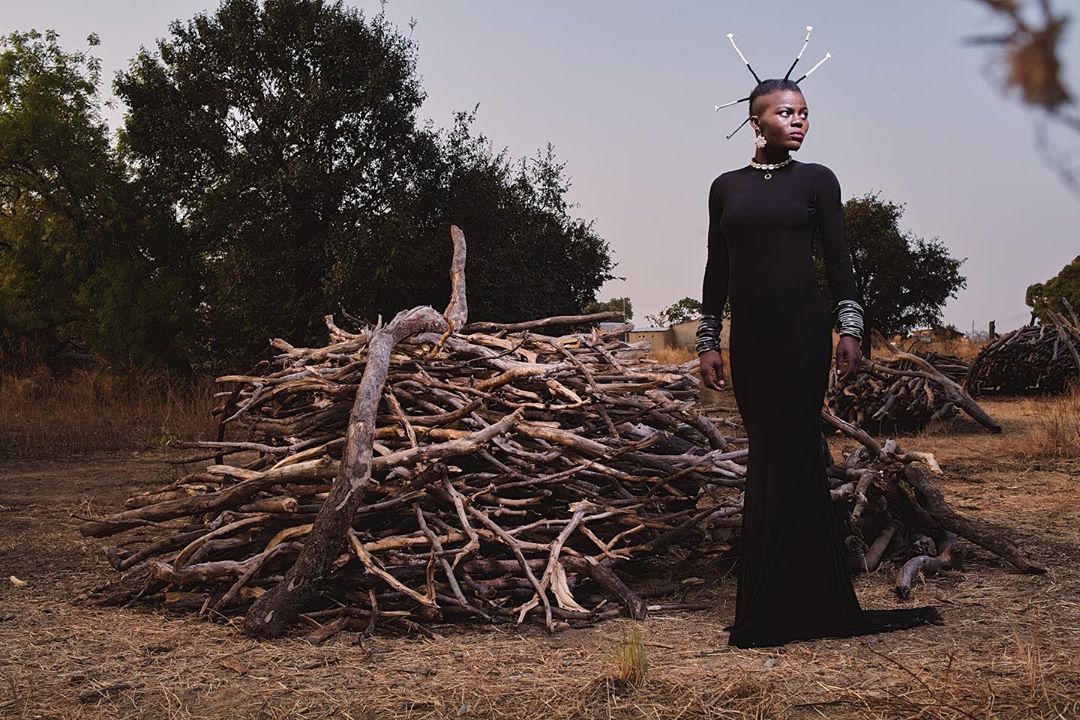 The second of four sisters and thanks to a musical mother, Wiyaala "dodged" FGM and child marriage and attracted attention as a child entertainer, dancer, artist and athlete, despite growing up in a patriarchal society frequently hostile to artistic growth.
In 2012, she travelled to the "big city" Accra, and won the Vodafone Icons Reality Show. After being "spotted" by Rita Ray of BBC's Global Beats in 2014, Wiyaala has emerged as one of Ghana's leading international touring artists performing at top events and festivals all over the world, including the Commonwealth Games 2018 in Australia, WOMAD UK, Green Man, Kendal Calling, Shambala and the Timitar Festival in Morocco.
Wiyaala, who designs and sews her own unique stage costumes, has released two albums "Wiyaala" (2014) and  "Sissala Goddess" (December 2018) and featured on three songs for Universal Production Music's Global Attitude Album (2019) of which "Nabori" has been nominated for an award in the Best World Music category.
Live:     Shambala UK 2019
Live:    Shambala UK 2019
Live:    Riddu Riddu Norway (Acoustic)               
Live:     Welcome To The Village NL 2019
Live:    Lioness Concert Accra 2018                    
Live:    Womad UK 2016   
Live:     German TV
Live:     BBC Global Beats
Press     Reviews/Media
Video     Village Sex
Video    When The Lord Get Us Ready
Photos         Studio + Live
Music    Recorded 
Facebook   @wiyaala
Instagram  @wiyaala
Twitter       @wiyaala
Spotify    @Wiyaala
Youtube    @Wiyaala
Website    @Wiyaala
Contacts/Booking: 
Manager    John Sherren   [email protected]  +447538733119 (UK) +233240247666 (Ghana)