No stranger to the GH hip-hop scene, Ms Fu has had the time to etch her name in the books as one of the dopest lyricists in the game. Although prone to creative absences, she has always delivered talent worthy of the claim.
She has released several songs since outing herself as a rapper including a self-reflection tape named Note 2 Self (June 2018). The project also comes with a short film directed by Ms Fu and Summit Boahene (https://youtu.be/X9cTDvp9DU0).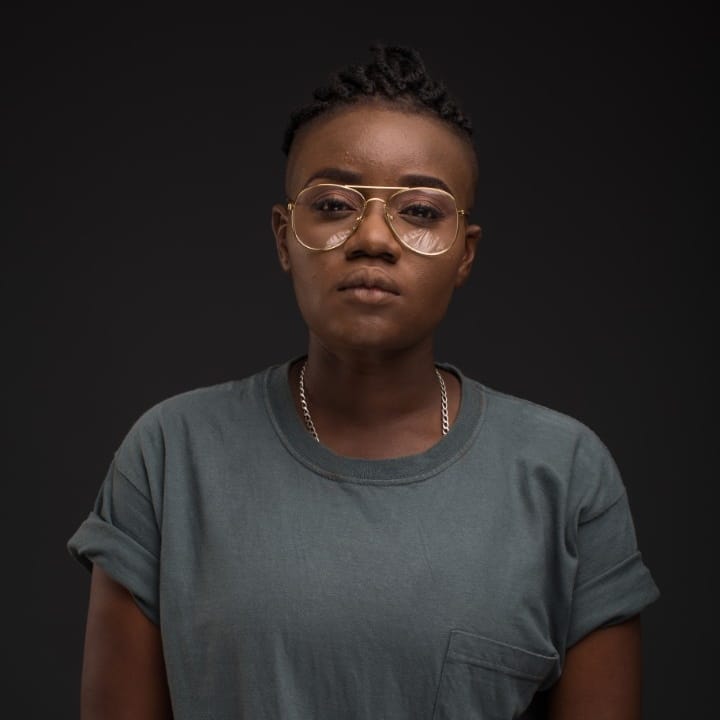 Ms Fu also has some collaborative projects under her belt, teaming up with five other talented women to release an empowering debut project for the Black Girls Glow initiative; Mother of Heirs (https://soundcloud.com/blackgirlsglow/sets/mother-of-heirs).
Black Girls Glow is an initiative focused on fostering more female collaborations between women in a music space that is often male-dominated. The twelve-track project highlights thoughts and emotions women go through in their lives.
Having been under the management of one of Ghana's finest lyricists, C-Real, Ms Fu's style has developed into more conscious art forms which explores her mind and offers her a chance to express herself more as an artiste and human being.
In her own words, being gifted with the talent of music means given the responsibility to affect lives the way music affected hers.
Follow Ms Fu on Twitter: @MsFu_
Follow Ms Fu on Instagram: @pimpdaddyfu
Listen to Ms Fu here:
https://soundcloud.com/msfu/