He was musically influenced by Paul Simon, UB40, Buju Banton just to name a few. He got into DJing by chance: his dad bought him a PC in 2004, it had PCDJ silver and he found myself losing sleep because of the joy he had in mixing songs on the PCDJ silver. He was quite excited seeing how he could mix two songs and in sync. That alone made it exciting for him and has been a DJ since.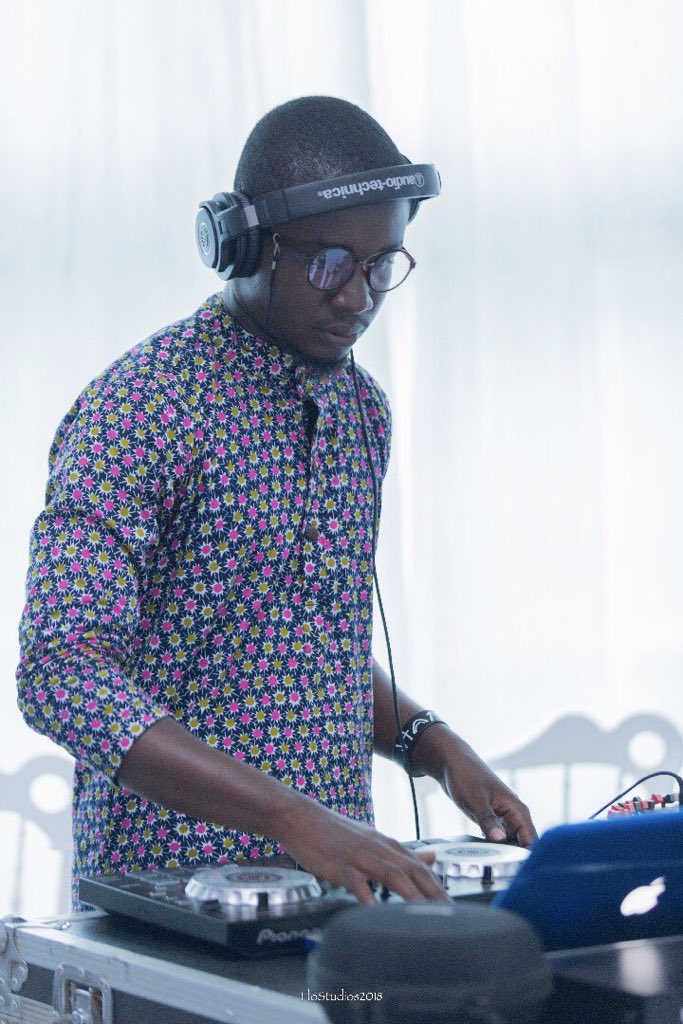 Real name, Asiedu Percy JoJo Ansa, widely called JoJo the DJ, he is more of a wedding and events DJ. He worked at Club 11 when he was in the university (UG, Legon) in 2011, and he is the official artist DJ for BBNZ superstar KO-JO Cue. He also worked with Lil Shaker for a while.
JoJo the DJ is also part of the collective; BeatPhreaks and his goal as a DJ is to touch lives with the songs he plays, making every set memorable.
He has a throwback mix series, where he drops throwback mixes, from hip-life to rnb/hip-hop. He is the throwback king.
Social Media Handles:
Twitter:@musicbyjojo
Snapchat: ansa360
Soundcloud: @jojo_thedj