DJ Manni broke new ground and influenced the genre and sub-genres of reggae, dancehall, afro beats and the likes with his uncountable mix tapes. Out of many DJ's of all time from the start of turntable culture comes DJ Manni, an Influence in the history of sound system and is ubiquitous without doubts and that makes him a groundbreaking DJ.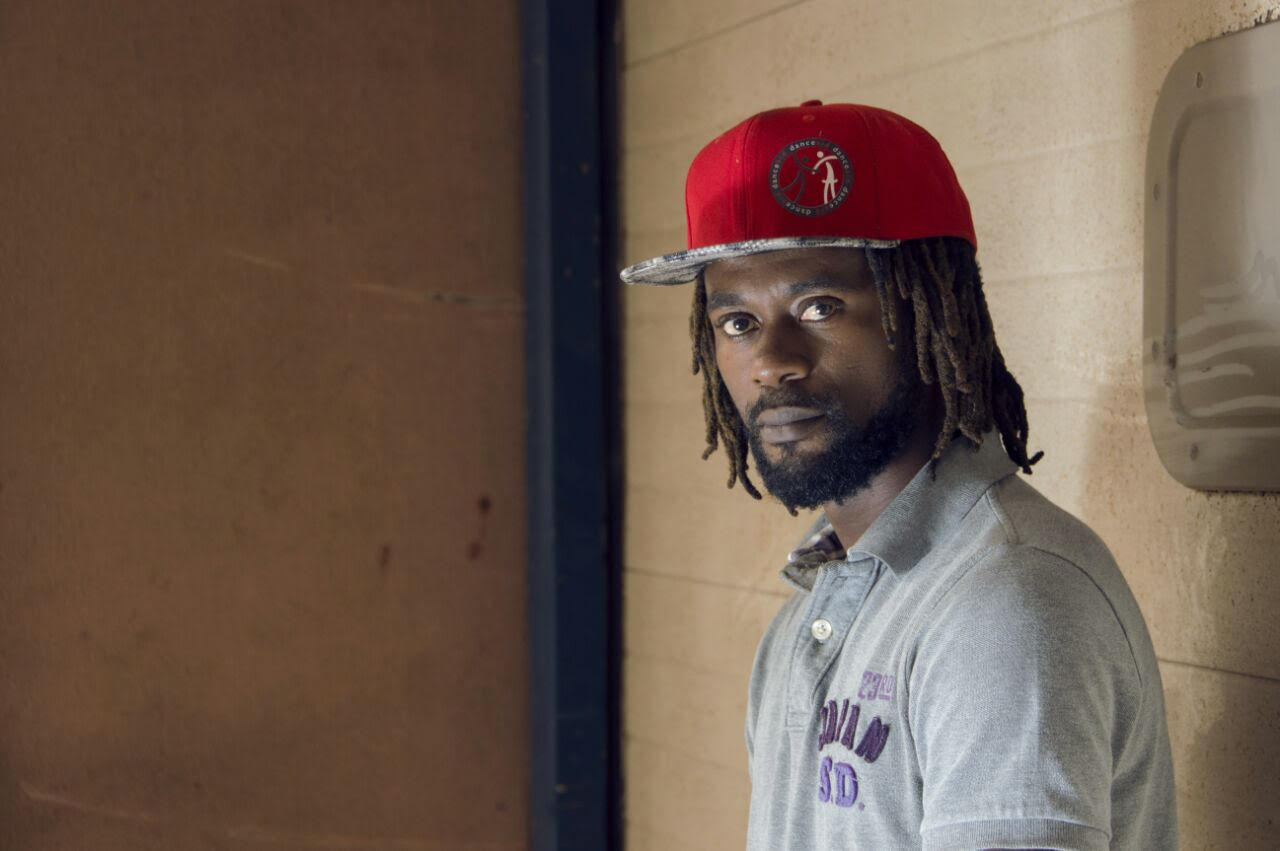 ​Emmanuel Kwadjo Denkyi born 6 August known in the showbiz circle as DJ Manni is a Ghanaian disc jockey and a radio host based in London. He runs reggae/dancehall program on Hot Lava radio. He is well known for his mix tapes, support for reggae/dancehall and promoting talented acts. He is considered as one of the most important reggae/dancehall hierophant;, helping bring artists with good music to a mainstream audience both locally and internationally. Manni gained attention with his first debut mix tape in 2013, it experimented into conscious reggae songs and hardcore dancehall songs but he had already released couple of afro beats, reggae/dancehall mix tape in 2012.
EARLY LIFE
Emmanuel Kwadjo Denkyi was born in Nkawkaw a town in south Ghana and is the capital of Kwahu West Municipal district, a district in the Eastern region of Ghana. According to Manni, he lived in Ghana where he stayed at Kwahu, then later moved to Taifa then to Accra Nima and finally settled at Newtown (Akotex). However, because he stayed in a Hausa speaking area he could only communicate in housa and not his native tongue , he was returned to Kwahu to learn how to speak Twi. He had primary education at Taifa pre-school and afterwards moved to Greenhill international at St. John's. After that he also school at Mpreaso kwahu for a few months before traveling to London.
In London, he was enrolled in Warwick school for boys from 1996 to 2000, before long, he was sent back to Ghana because of his short temper and numerous reports by teachers of him missing class and being involved in robberies in and outside of school due to his frazzle attitude. His ossified behavior did not warrant him to even be hosted in Accra, so his dad was forced to take him Tarkwa to enroll him in Tarkwa Secondary school. He was barely in the school for two terms because his anomalous behavior did not favor him;his father ordered the school not to let him leave but he jumped the wall and left all his belongings and came back to Accra for a year and returned to London.

Upon all his mulish behavior, he was very intelligent and mentally dapper. On his return to London, he joined a football academy in East London for a year, then studied GNVQ in sports & recreation and even got his UK F.A Level 1 coaching badge. His compelling style of play got him a step ahead of his colleagues; he was ranked as the top most player. Nevertheless, due to some personal decisions he made, he decided not to play football again. After a long stay in London, he took some time off to spend the vacation in Ghana. That was somewhere 2008, during his stay he made time to listen to lot Ghanaian music. To his surprise, he developed so much love and interest for Ghana reggae/dancehall songs after he heard Iwan's "still love me" and Shatta Wale's "Anastasia".
There and there, he said to himself "reggae/dancehall will be maximal in Ghana some years to come". He enthusiastically started collecting more reggae/dancehall songs made in Ghana as a hobby, within some short period he left to London. After a while he was in Ghana again purposely to analyze the trending value reggae/dancehall and other songs in the country; it was through his analysis that it came to his notice that Ghanaian DJ's do not support their own especially the talented youths who found it difficult to break through the limelight. Afterwards he left to London.
On his arrival after few days, a very good friend of his paid him a surprise visit, fortunately for his friend; he had the chance to access Manni's music player, upon listening to countless back to back hit ear candies for hours, he anchored in and motivated Manni to see the business side of all the music he had collected and make profit out of it. The indispensible requirement of hard work is self discipline and success is also possible when only you can overcome the natural tendency to cut corners and take the easy way, with this as his mind set he made a concrete decision to take on Disc Jockey as a profession.
BREAKTHROUGH
The achievement of one's goal is assured the moment one commits his/herself to it, Manni is selfless and dedicated individual who is very mindful that he is a product of his environment, so he chose an environment that will best develop him towards his goal though he had no idea about disc jockey, he had couple of Caribbean friends who were already into the profession so he allied himself with one of them by name Squeechie Don from Jamaica somewhere 2012 who was then working with Muzkradio in London. Lasting success is possible when you can discipline yourself to work hard for long time, Manni started practicing the art of disc jockey; he invested almost all the time he had to master the art of the profession. It took him days, months and years of practice to become a master on his own. He was fast to realize his potential immediately his friend planted the idea of making profit out of his music collection. During the period by which Manni was practicing at the grass root stage, Squeenchie Don had also established an online radio at that time called Hot Lava radio based in London. Manni worked consciously, deliberately & continuously that earned him some credit to go on air (Hot Lava radio) to showcase his newly found profession.
Working consistently was his default mechanism so he went on to release his first mix tape which was an absolute bombshell based on the fact that the response he got from the masses, friends, family and other industry players got him addicted to the profession like a junky on a cocaine. His next project was a mix for Shatta Wale, to his surprise the mix flowered him up to limelight. Since music travels fast music freaks are all over hunting any pleasing music materials; President of Ghana Motion Inc., Mr. Kwame Asenso called DJ Manni congratulating him for a good production work (mix tape) done after he had the chance to soak in the mix tape. Immediately, opportunity knocked on Manni's door; Mr. Prosper Asenso pledged to upload any of DJ Manni's mix tape on his website. Shatta Wale's mix had over 3000+ downloads.
​He flourished to fame properly in 2008 after he joined forces with Kingsman Djgashie GH Bekoe to establish a sound system viz One love Africa with the aim of promoting talented musician through mix tapes. Manni released the volume 2 of the Shatta's wale mix tape. Along the line he discovered other talented artists; Stonebwoy, Kaakie, Iwan, Rudebwoy Ranking and the likes who were equally good, by means of promoting their songs, he released Ghana dancehall volume 1, without doubts it also did well on the music market but did not get maximum attention. Before late Manni realized he could have done better, which he came back pre-programmed this time, he released the second volume of Ghana dancehall, as promised it was also uploaded on www.ghanamotion.com, the mix tape has over 12,000+ download.
He registered his trademark professionally in 2013 and has mixed 106 tapes in 3 years in addition to 50 tapes in 2016 some of these mix tapes includes:
Afri Africa vol 1,2 &3
Afro Dance Off
Afro Fix Up vol 1 & 2
Alkaline (Champion Boy)
Alkaline (Extra Lessons)
Alkayida Movements
Attack Dem (Dancehall Mix)
Bashment Mix tape
Bhimtape vol 1 & 2
Bob Shabani Mix tape
Cemetery Riddim Mix
Choices Mix vol 1&2
Dancehall Invasion Mix
Gh Dancehall Queens Mix
Dancehall Mix Up vol 1,2 & 3
Dancehall Mix vol 1 & 2
Free Gaza Mix (Vybz Kartel)
Gaza Pressure (Vybz Kartel)
Gh Afro Mix Up
Gh Dancehall vol 1-9
Gh Hip Hop Revolution
Gh Reggae Invasion
Ghost Dan Mix tape
Iwan (Gideon Force) Mix
Gully Scheme Mix (Mavado)
Hip Hop Mix vol 1, 2 & 3
Ioctane (Sekkle Mix)
Ladies Chiice (R&B Mix)
Masicka (Gynasyde Mix)
Murder Dem (Blood) Mix
Popcaan (Unruly Mix)
Popcaan (New Level Mix)
Reggae Invasion vol 1,2 & 3
Riddim Up vol 1-7
Rzr Version Mix tape
Samini (The Legend) Mix
Sarkodie (African Rap God)
Shakim (Shak Atak Mix)
Shatta – Gaza Mix
Shatta Wale vol 1-7
Slow It Down Mix
Strictly Hi Life vol 1&2
The Lovers Rock Mix
War Head vol 1-3
Shatta Sark Mix ft DJ Quest
Afronation Beatz Mix and many more under his sleeves.
Written by John Claude Tamakloe