Singer, Rapper, Music Writer & Producer , Raphael Kofi Attachie , known in the music circles as Camidoh, hails from Aflao in Volta region of Ghana.
He is the first of three and was raised by a single parent: his mum – Christiana Dzifa Fudjoe, an economics teacher in Ola Senior High School.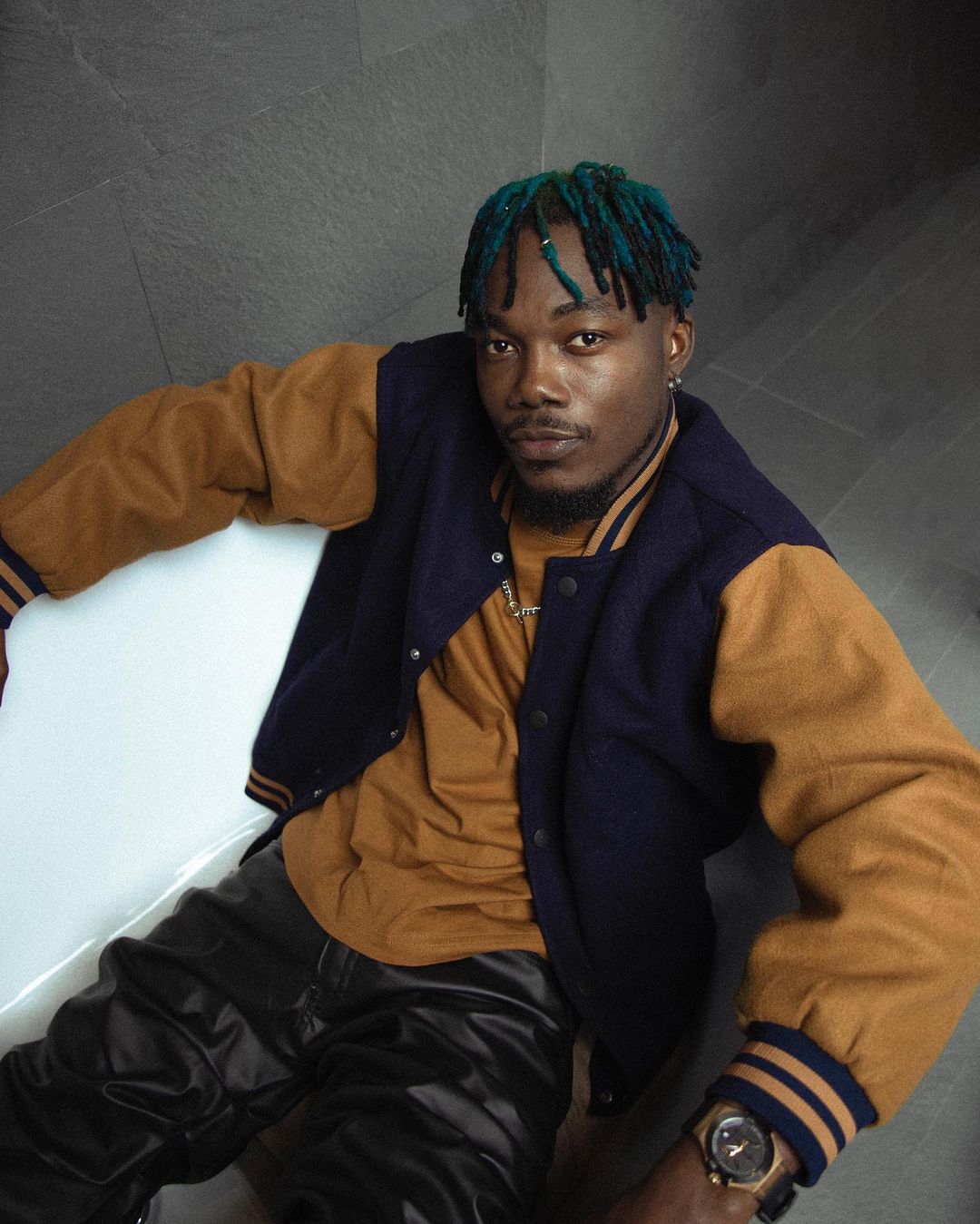 Camidoh grew up in Ho (Volta regional capital) and later moved to Accra (capital of Ghana) to chase his musical ambitions.
EDUCATION
Camidoh attended Nileem preparatory school complex from 1999 to 2004, then moved to Rijnbeek catholic school complex from 2005 to 2008 where he had his junior high education. He furthered to Bishop Herman College from 2008 to 2012 for senior high education where he read general arts and topped it up with a Bachelor of Science in marketing between 2013 & 2017 at the University of Professional Studies.
MUSIC LIFE & SOUND
Camidoh developed the love for music around the age of 12 years when he was about entering junior high school. He first started listening and learning songs of Akon because his 'lonely' track had really gotten to him.
Fast forward Camidoh met an equally talented fellow whom he jelled very well with in high school and decided to merge to become a group called Belce. The group got signed and operated as a professional music duo under Myco Music from December 2008, then moved to 3fs Productions in April 2016 until 24th December 2017 when Belce decided to go solo leading to the termination of the contract.
Camidoh is Currently signed to GRIND DON'T STOP RECORDS
Camidoh is super enthusiastic about anything musical and as a result of the passion, He learned production someway somehow along the line. He is mostly based along the Afropop / R&B line of sound and because he's emotional in nature, he goes for love stories by default when he's on the microphone.
SONGS & VIDEOS
FOR MY LOVER FEAT DARKOVIBES
Production: Camidoh
Mixing & Mastering: 3fs Productions
Release Date: 20th December 2018
Audio:  https://itunes.apple.com/gb/album/for-my-lover-feat-darkovibes/1447052296?i=1447052297https://itunes.apple.com/gb/album/for-my-lover-feat-darkovibes/1447052296?i=1447052297
Video: https://youtu.be/p6Sg8nv0fdU
MUSIC IS BAE
Production: Laykaybeatz Nektunez & Camidoh
Mixing & Mastering: Nektunez & 3fs Productions
Release Date: 14th February 2017
Audio:  https://itunes.apple.com/gh/album/music-is-bae/1375020096
30 BILLION FEAT DON ITCHI
Production: Laykaybeatz
Mixing & Mastering: 3fs productions
Release Date: 14th February 2018
Audio https://itunes.apple.com/gh/album/30-billion-feat-don-itchi-single/1347722090
Video https://www.youtube.com/watch?v=kVhUQ6jvd2o
SPECIAL FEELING
Production: Jmartbeatz
Mixing & Mastering: 3fs productions
Audio https://itunes.apple.com/us/album/special-feeling-single/1372380039
Video https://www.youtube.com/watch?v=sogv3VekPno
AMEN
Production: Camidoh
Mixing & Mastering: Eddykay Ronit
Audio https://itunes.apple.com/us/album/amen-single/1422114220?app=music
COVERS / RENDITIONS
https://soundcloud.com/user-228033321/sets/covers-renditions