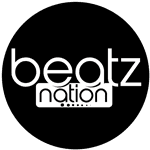 Master Garzy reveals Zylofon Media's contribution to Stonebwoy's EOM Album
There's still that longstanding wrangle between Ghanaian dancehall artist Stonebwoy and his mega-rich record label; Zylofon Media on what role the latter played in the production and album release of his Epistles Of Mama (EOM).
Following a bust-up with his A&R manager; Bulldog in an attempt to retrieve a company vehicle assigned him, the 2015 BET Award winner publicly revealed how non-existent his label was during the production and release of his EOM album leading to his lackluster attitude towards the label.
In a latest development, manager of female rapper Eno Barony and award-winning producer Mix Master Garzy has waded into the discussion informing Ricky Rick in an interview on Empire Fm he never encountered any member of Zylofon Media during the several studio sessions with Stonebwoy and other contributing works in the production of the album (in his studios).
Source: Ghanaweb