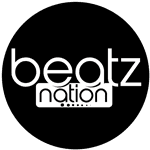 LYRICS: Sarkodie – Take It Back
LYRICS: Sarkodie – Take It Back (Download)
( Phone rings )
Intro
I know you up there
I can feel you now
I know that you are afraid
You are afraid of us
Beat..
You are afraid of change
I dont Know the future
I didn't come here to tell you how this is going to end
I came here to tell you how it is going to begin
[Sarkodie]
Yenk) back to Reggie Rock
Yenk) back to saturday cypher with DJ Black
When rappers wanna beast on a track
Nowadays s3 beat dropo p3 u see brothers dey slack
..uhh
(now)
Yenk) back to rap
Take it back to nkasei the legends From the past
Swag, vim, energy we dey lack
Instrumentals dropo p3, two minutes p3 then you stop How?
Lazy ass rappers
Claime si w)su nso mosen afuom grasscutters
Nkanii na rap y3 wi no s3 cream crackers
Monfa pen ne paper na mo adani snap chatters
(Hehe)
Applaud few niggas
Teephlow, Koo Ntakra Tomb Raiders
Donzy, Kofi Kinaata the high graders
Strongman, Strong Gee, the mic burners
Pappy Kojo
No be kolo
Rap no )to no s3 alikoto
S3 me Follow
Fanti punch no 3shishi s3 moko
Tou wabodo
Gu nsu nani na daakye bi wonsa b3ka
Egyaaku ne Serwa Akoto….
Sark the rap King
Mo flow no ay3 fe ahh me br3 mo napkin
Dabiara na mo hw3 cos am up to something
Tete na Hiplife 3tse s3 straight outta compton
First Obrafour, Tic ne Naa K
Rap na ay3 foo s3i, yabr3 oo..ooh azaay
Bonto)) Alaky3 davidy na studios nso y3 scares nti boys
Record ah agye by-day
(what else)
Hmmm
Paa Dogo
Rapi ma wo y3m ashi wo
Rap paa bobo
Ende rap no yafram, azar kooko
Mo p3 s3 mogye mo din k) fam mbaa kpo kpo (toto)****
New guys don't slack, spit fire
Street life no lie dream Higher
Midnight..tam pen, don't tire
Kyer) lines, don't Stop, push harder
You Wanna rap like me?
Ayt
Just so you know i don't rap no more i say things i See
(…what else)
Attacke rap no s3 Tai-Chi
…uhh
Second of all is all timing
S3 wohy3 ase deaa wo agyapade3 aah ne wo rhyming
New act, adea me kyi aah ne mo mimming
Kuta mic gyina stage looking like you dummy
..huhhh!!!!!
LYRICS: Sarkodie – Take It Back (Prod By Magnom and MikeMillzOnEm)