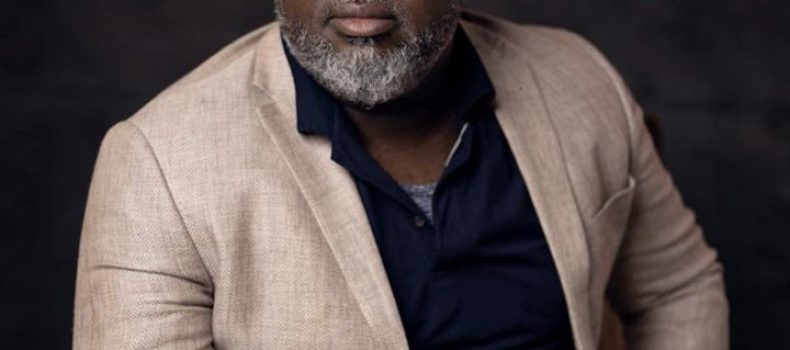 Legendary Producer, Da'Hammer, Has One Request On His Birthday
Da'Hammer, born Edward Nana Poku Osei, is a well-known Ghanaian music producer, rapper, and entrepreneur. He is widely regarded as one of the pioneers of hiplife music, a genre that fuses hip-hop and highlife music, which originated in Ghana in the early 1990s. As he celebrates his birthday this year, Hammer has made a special request to his friends and followers that has left many people inspired.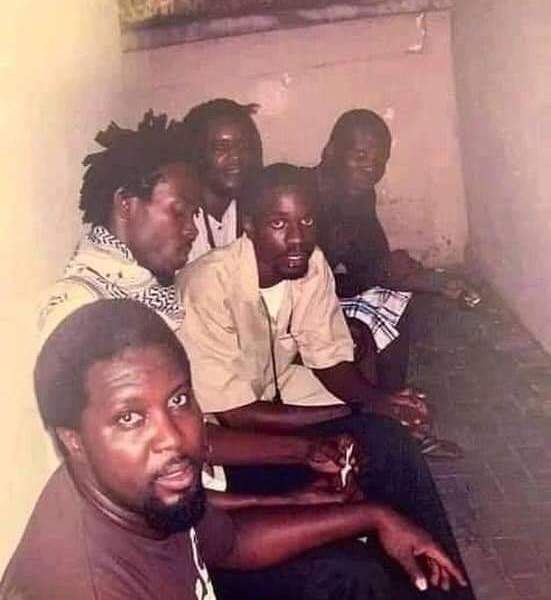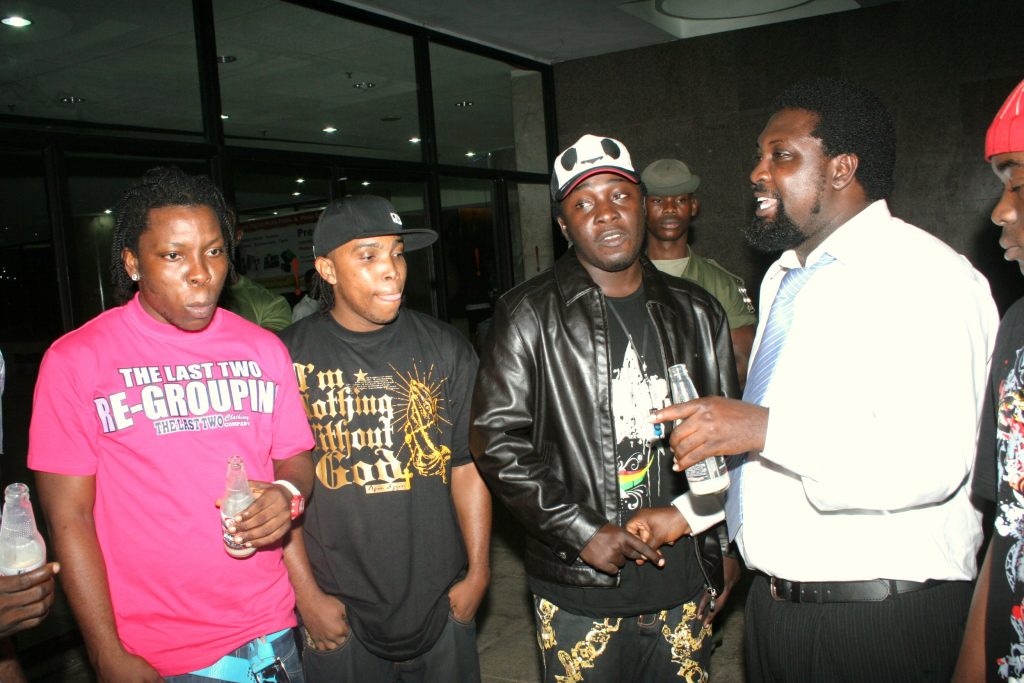 Hammer recently took to Twitter to share his thoughts about the plight of street-faring youth in Accra. In his tweet, he wrote: "As I traverse the streets of Accra due to my field work in several enterprises, I have built a rapport and friendship with the streets that has earned me a place as some sort of a figurehead for more than a few people on the streets these past years, to an extent where I routinely solve problems for people including those who aren't part of my workforce… for the simple fact that they are voiceless and they can count on me to speak for them."
Hammer went on to describe how he has supported these street-faring youth in various ways, including settling territorial feuds and tracking down hit-and-run drivers after accidents. He also mentioned how he has identified a group of extremely hardworking and selfless youth who are in need of a break from their daily grind.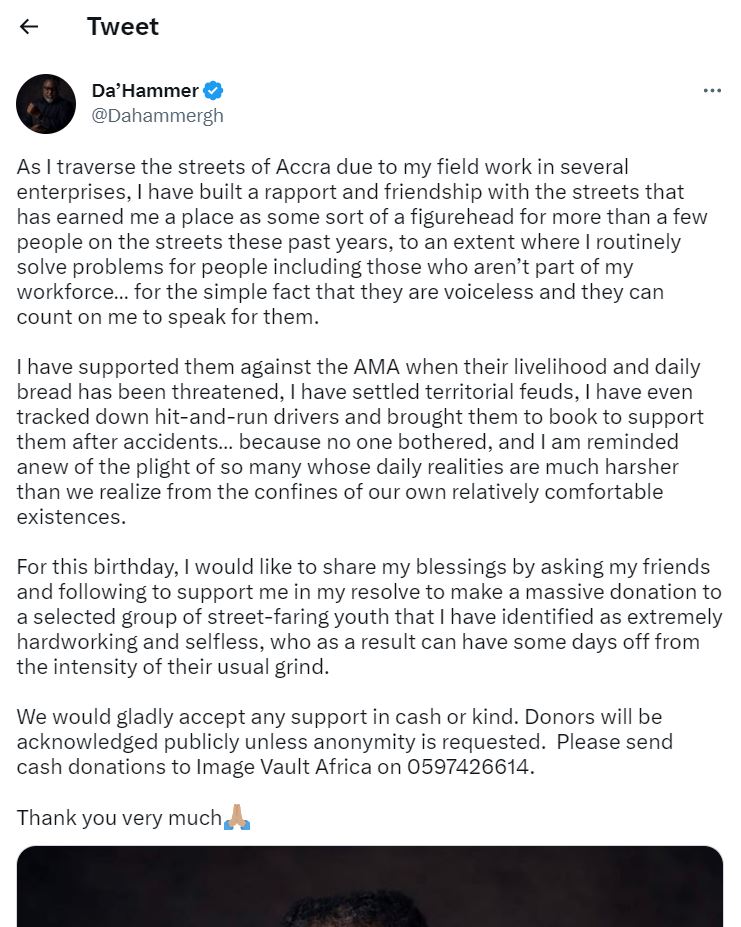 For his birthday this year, Hammer has requested that his friends and followers support him in making a massive donation to this selected group of street-faring youth. He has expressed his desire to share his blessings with those who are less fortunate and in need of support.
"We would gladly accept any support in cash or kind. Donors will be acknowledged publicly unless anonymity is requested. Please send cash donations to Image Vault Africa on 0597426614," he added.
Hammer's request has been met with overwhelming support from his fans and followers on social media. Many people have praised him for his selflessness and dedication to helping those who are less fortunate. Hammer has always been an inspiration to many people in Ghana and beyond, and his birthday request is a testament to his commitment to making a positive impact in his community.
As Hammer celebrates his birthday this year, let us all take a moment to reflect on his request and think about how we can also make a difference in the lives of those who are less fortunate. Let us join Hammer in his mission to help street-faring youth in Accra and make a positive impact in our communities.
SHARE THIS!