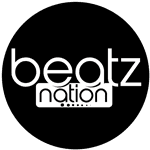 Kiyo Dee gets Up-close & Personal with Fans.
Kiyo Dee gets Up-close & Personal with Fans.Kiyo Dee gets Up-close & Personal with Fans.As part of him getting to know / close to his fans, interact with them, understand how they feel about his music, express their views and connect more with them, management team of ancient lyrical geek Kiyo Dee has tabled it in as part of his promotional schedules, he personally delivers autographed copies of #VolumeOne CDs with a souvenir to his fans who order for it via mobile money in the month of September. He will also be taking pictures with them for good reasons at heart and an album will be kept in the offices of Speech Production the Record Company.
The super rapper made the announcement via his social media platforms, he posted; "Request for UR volumeONE CD @10ghc via mobile number 0244712136 and get a free key holder and have it delivered personally by Kiyo Dee "
Interesting enough, after September copies of #VolumeOne mixtape will be available in most coffee shops and marts near you. MOMO number is 0244712136 and it comes with the name Enock. Secondly #JUICE video is ready, second video off the mixtape directed by classy directed Mo Sambo. It will officially be released on 11/9/2018, a historic day in the history of the world. The very day Osama Bin Laden collapsed the world trade center. Look out for more fabulous surprises from Kiyo Dee.
Connect with him via:
Facebook: Kiyo Dee Music
Twitter: Kiyo Dee Music
Instagram: Kiyo Dee Music
Written by; John Claude Tamakloe.