Killbeatz Receives Plaque For 'Bibia Be Ye Ye' After It Sold Nearly 2 Million Copies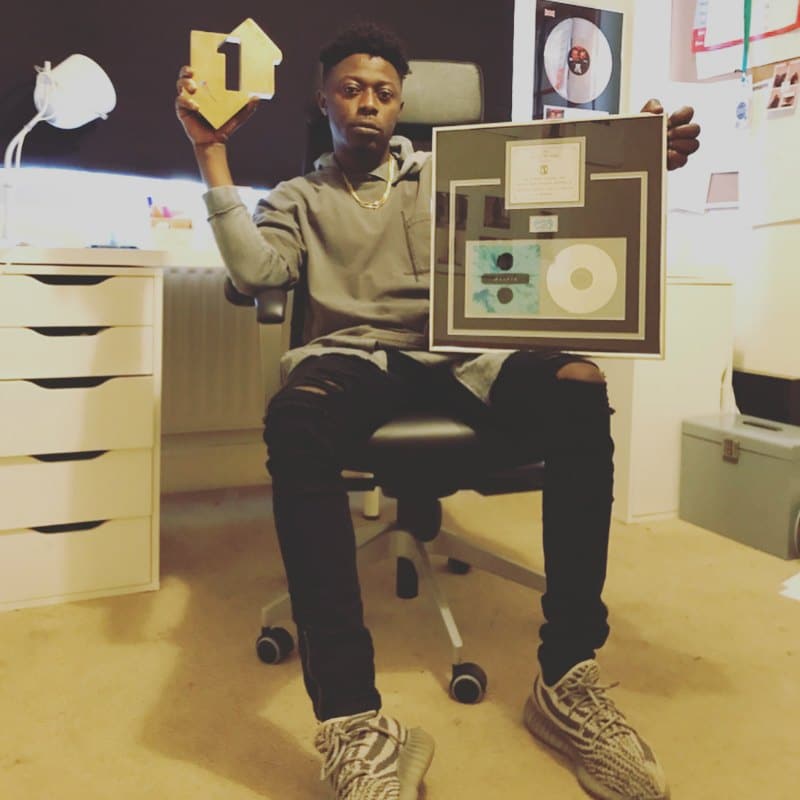 Award-winning Ghanaian producer Killbeatz , has been honoured with a plaque by The Official Charts Company (UK) for his production 'Bibia Be Ye Ye' , a single off Ed Sheeran's third studio Album 'Divide'. 
The album which was co-written with Fuse ODG has sold nearly 2 Million copies worldwide. The single as at 10th March 2017 peaked to the 18th position while the Album itself is currently Number 1 on the charts.
Facts about the single (according to http://www.songfacts.com
Ed Sheeran wrote this uplifting African-inspired song about hope with Fuse ODG in Ghana. The song's title is in Twi, a language spoken in Ghana. It translates to "All will be well."

Fuse ODG (real name Nana Richard Abiona) is a South Londoner of Ghanaian descent. He is best known for his 2013 single "Antenna" which peaked at #7 on the UK singles chart.

Speaking on BBC Radio 1 Extra, Sheeran recalled the penning of the tune: "I wrote a song in Twi, the Ghanaian dialect in Ghana, at Fuse's house with all his mates. That was probably the most fun experience because like…being in the studio with someone like Fuse is just a party the whole time."

Sheeran went to Ghana in June 2016 at the invitation of Fuse and spent three weeks in the country. They worked on a few different songs, but only "Bibia Be Ye Ye" made the ÷ album. Sheeran says that when they would finish a song, Fuse would with about 200 people where they would play it all night.

The song's music video is a love letter to Ghana. "Since it's summer I wanted to put out a video for Bibia Be Ye Ye that was made by a fantastic director called [Gyo Gyimah] and all filmed in Ghana," Sheeran wrote on his Instagram page.

"I visited Ghana last year to make music with [Fuse ODG] and [Killbeatz Addision], and whilst there was exposed to such wonderful culture, food, music and scenery." he added. "Me and Fuse wanted to showcase all of these things in a music video to show off the beauty of it."
Killbeatz Receives Plaque For 'Bibia Be Ye Ye' After It Sold Nearly 2 Million Copies