Is D-Black Signing Okyeame Kwame's Son?
By: Patrick Fynn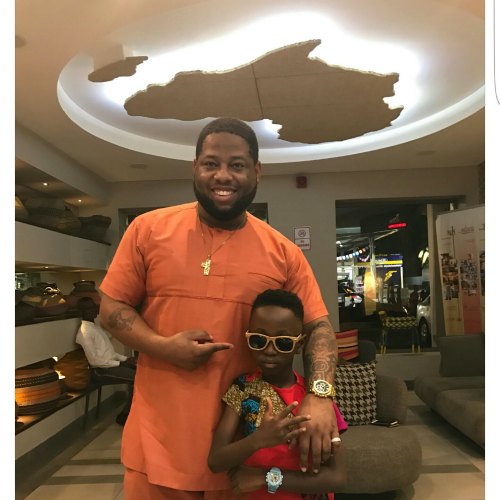 Just when trolls and controversies of Okyeame Kwame's son being a better rapper than D-Black weaned off, the two have been spotted in a photo sharing what seems like a good time.
Rapper and "Black Avenue Music" label boss, Dblack has written on his social media today declaring Sir Kwame Bota the best kid rapper. It gets extra intriguing as he posits a possible sign up of the boy on his record label.
The post reads, "Guess who about to sign this kid? Dopest kid rapper !! Cc @Okyeamekwame".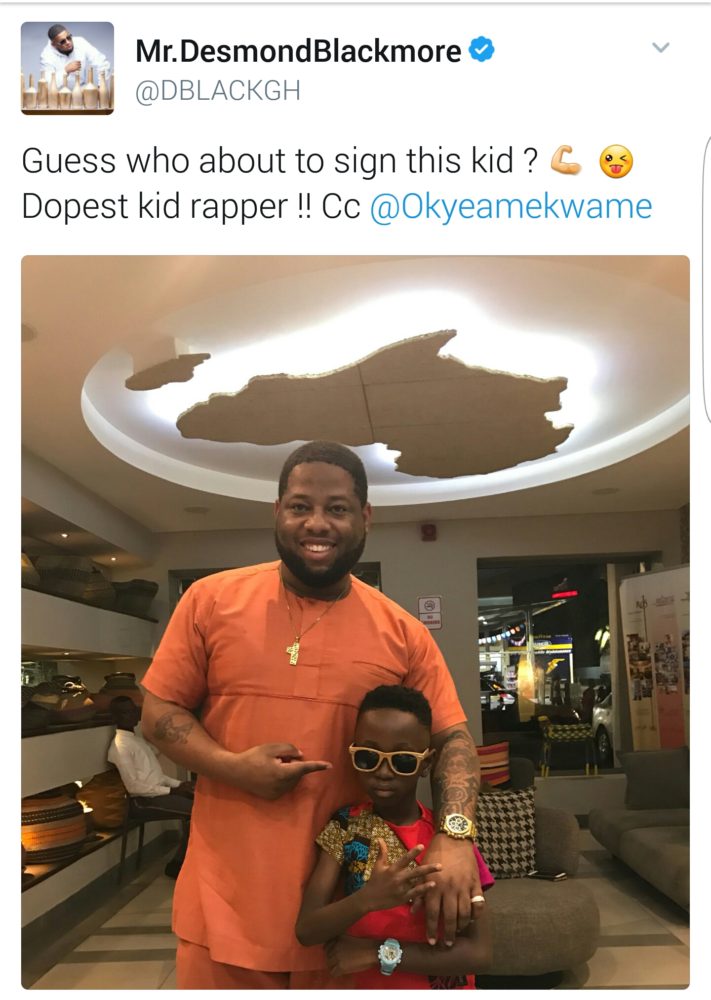 Sir Kwame Bota has become the newest centre of attraction after his feature on his father's song "Saucing". The public has since then gone haywire over his astute display of talent on the song and genuineness in a recent interview.
We look on to see how this development unfolds.
Is D-Black Signing Okyeame Kwame's Son?