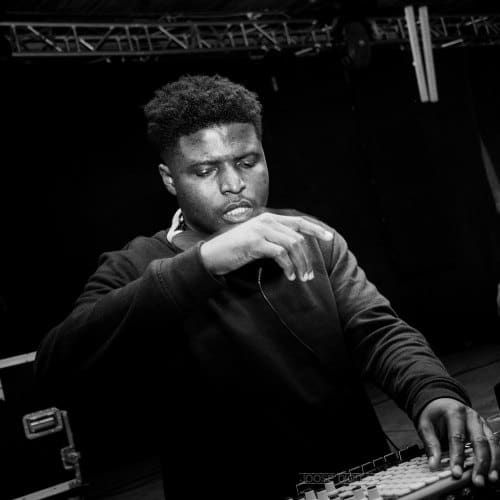 Ghanaian music producer & Co – Founder of African Electronic Dance Music collective "JOWAA"- Gafacci, a few days ago took to social media platform – twitter, to pour out his frustrations with decisions Ghanaian rapper Sarkodie took with regards to a song on his Album without his (Gafacci's) knowledge.
He revealed that Track 15 (All I Want Is You) off Sarkodie's 'Highest Album' which was originally composed with his production, had been altered without his permission. Although Sarkodie cleared the air via a radio interview, Gafacci felt the rapper could have done better.  
He posted: 
" An artiste will compose a song on your beat then ask another producer to remake another beat for the composition without ur knowledge. smh 
The lack of integrity is really deep in some GH artiste 
These things happen to up and coming producers but i never knew how serious it is till Sarkodie Show me say that f**kery is real.
I respect you man but If you want bloggers to do the right thing it's time you do the same.
I no vex but this undermining is some slow sh*t. Staying up late at night to make beats is blood & sweat. Be professional bruh.
Nothing I fit do but I just want make people know this is real. Some of our artiste dey disregard our hardwork very often .
Track 15 on #highest album was originally composed with my production. But @sarkodie pull a fast one. Eh boys!
Let me make myself clear. If you are not a beatmaker you will never understand the motive behind my tweets. If some1 doesn't communicate effectively with you pertaining a project that you are part of.Then goes on radio to speak about the reason why changes where made to your to your production.
I am in Kampala how am I suppose to know what's been said on radio. B4 EVERYTHING. I am just a DM  ,EMAIL or call away.
Some say I gotto clear my head.Okay. I no vex guys. I am really having a good time in a different timezone .
Hyping me on radio is a smart move.The way you dm me after you get the beat.What happened when things needed to be reworked ? 
If you are too quick to judge. How many producers have isrc codes for their production that's been released commercially by an artist ?
Even if you ask politely for release information. You are likely to get blackballed.
I have worked with every important artiste in GH. Some are very understandable. Some just be autocratic.In this situation Sarkodie is. "