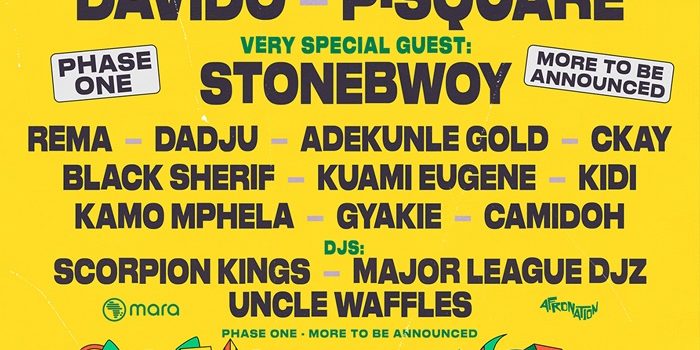 BREAKING: Day 2 of Afro Nation Ghana Cancelled Due to Security Concerns
Information surfacing on Twitter indicates that day 2 of the annual three-day music festival has been canceled with crowd control being cited as the reason.
According to various reports, Security personnel present could not control the large crowd that graced the event even though there were 3 performances still to go. The likes of Skepta, Rema, and Asake could not mount the stage due to this and this left several attendants frustrated.
Below are some tweets from the night:
🎥 #Afronation2022 ended abruptly after a breach of security. A video of MCs briefing the crowd why the show had to stop. #AfroNationGhana #afrochella2022 #Afronation pic.twitter.com/HM5wd0LjsR

— AccraGuy 🇬🇭 (@AccraGuyy) December 31, 2022
[WATCH]: Spoke to a few people to pick their thoughts on the abrupt end of Day2 of AfroNation🇬🇭'22 mid-show.

The organizers & lead security personnels on the night declined the offer to speak on the matter upon request.

They say an official statement would be released.

🦅🇬🇭 pic.twitter.com/Hv08sBLiHp

— Ölele | Deep Throat Sauce🦅🎙🇬🇭 (@OleleSalvador) December 31, 2022
Organisers end Afro Nation concert abruptly. No reason given🙂#AfronationGhana2022 #Afronation #Afronation2022 #AfroNationGhana pic.twitter.com/5DXp8K5nHQ

— Ghana Weekend (@GhanaWeekend) December 31, 2022
I now understand why Mr. EAZI spent a lot of cash to boost security.

Look at what just happened at Afronation. And I don't know why people who don't have tickets dress up for a show. WHY?#Afronation2022 #AfroNationGhana

— EL-DAD (@ChristDeKing) December 31, 2022
#AfroNationGhana just called off it's concert blaming it on "security issues"due to massive crowd turnout. Do Fans deserve a restitution? pic.twitter.com/MY74LEX74F

— Godwin Asediba (@GodwinAsediba) December 31, 2022