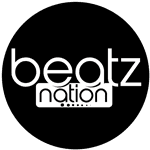 ---
BUY 'Yemi Alade – Single & Searching' Available In Selected Digital Stores.
" Off her forthcoming triumphant third studio titled "Black Magic"; Africa supreme diva Yemi Alade releases two fresh singles ahead of the set's arrival.
The award-winning vocal powerhouse gives us a taste of her magic on the dauntless "Single & Searching" featuring Falz, which is accompanied by the mellow "Heart Robber".
The former is produced by Young D, while the latter by KrizBeatz; and both tracks will be housed on Miss Alade's "Black Magic", which is expected to hit stores in 2017. "
DOWNLOAD :: YEMI ALADE – SINGLE & SEARCHING (FEAT. FALZ )