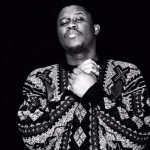 Altranova (NOVA)
---
BUY 'Twitch – Take Your Somtin'
Available on iTunes / Apple Music
Twitch throws up two fingers on 'Take Your Somtin' as he moves on from a 'lovelorn' situation. He features fast-rising rapper Kwesi Arthur with NOVA handling the production. You'll love this one . Check it out !
DOWNLOAD :: Twitch – Take Your Somtin (feat. Kwesi Arthur )
.
.
** Note ! Beatz Nation App users need the youtube app installed on their phones to play videos. Enjoy the video !.