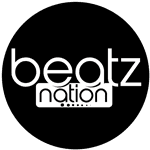 ---
BUY 'Terry Tha Rapman – Obi (She Dey Whine)' Available On Selected Digital Platforms.
With Pheelz on the beats, Terry Tha Rapman delivers new single "Obi(she dey whine)" featuring the only Nigerian Baddo 'Olamide'. 
With a blend of traditional eastern Nigerian sounds with almost ,  soulful / lounge like cords, the track borrows it's hook from an old popular local song which lends it an appeal for the streets and the club.
Digital distribution by Africori: http://www.africori.com/