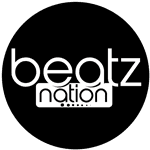 ---
Supa Gaeta is excited to announce the release of his new music project, SUPA SZN, which will be out on the 20th of November 2020.
The 6-track EP, which features various new school artistes, is an afro fusion music project on which Supa Gaeta explores a variety of issues with a central theme of love.
The EP opens with TELL ME which has Supa Gaeta expressing his undying love for his lover. The song features Wavy The Creator, a force in the Nigerian Alte scene.
The second song, YOUNG FOR LOVE, tells the story of Supa Gaeta's growth as an artiste – relaying all the challenges he has faced while pursuing his music dream, and the one person who keeps encouraging him not to give up.
The third song, TEXT ME, features Nigerian afrobeats artiste, Oxlade. The song explores self-isolation in this period with Supa Gaeta assuring his lover that distance cannot break them apart.
In the fourth song, BALLIN', Supa Gaeta pays respect to his late father and promises to make his mother happy while encouraging his fans to stay focused regardless of the several distractions that may come their way. The song features Nigerian rapper, Blaqbonez, who complements it perfectly.
The fifth song, GIMME DAT, which features Ground Up's Twitch, is a dance tune which has both artistes expressing how they would want to be loved. The song's catchy hook and memorable verses is one to look out for.
The project ends with OSU TO LABADI which paints a picture of Supa Gaeta taking a drive with his love interest while wanting to spend quality time with her and show her how real love feels like.
All the songs on SUPA SZN were mixed and mastered by Supa Gaeta himself.
Stream 'Supa SZN': https://jamdistro.digital/SUPASZN