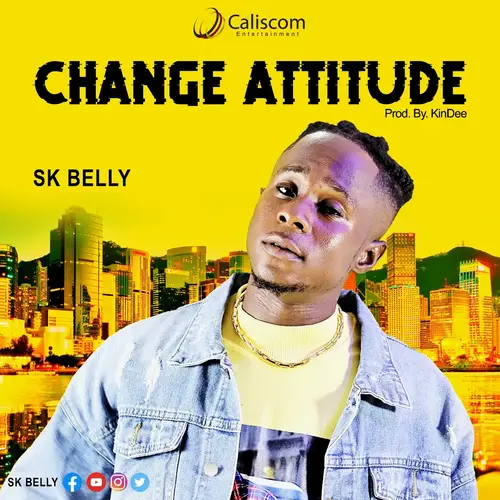 ---
Stream 'Change Attitude' on Spotify: Click Here
LISTEN BELOW:
DOWNLOAD MP3: SK Belly – Change Attitude
Talented Ghanaian versatile artiste, SK Belly released his debut single entitled 'Change Attitude' on Friday 24th March, 2023 and promises to continue giving the masses more positive and lovely music. The official music video, shot and directed by TheMaker of Studio 4 Production was released simultaneously with the audio.
WATCH THE VIDEO BELOW:
'Change Attitude' is basically a song of advice. SK Belly reminds us that; A bad attitude is like a flat tire. If you don't change it, you'll get nowhere. Attitude is a little thing that makes a big difference. Weakness of attitude becomes weakness of character. SK Belly recommend that all listeners, expecially Africans look within themselves and "Change for the better" because our attitude, will determine our altitude in this journey of life.
Written & Composed by Benjamin Soglo populaly know as SK Belly
Produced and Mastred by Sky Beat & Kin Dee
Lead Vocals & Backing Vocals – SK Belly
Recorded At Accra Kin Dee Studios
SHARE THIS!