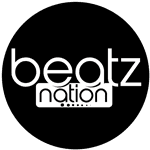 ---
Sister Deborah releases 'Taking a Water' ahead of her upcoming EP. She talks about the benefits of drinking ample water including a better, better skin. The song is produced JeriBeatz.
.
LYRICS:
am taking a water
minding my business
4X
god is ma witness
smooth healthy skin
healthy
8X
v1
i no com to talk about u oh tome
for the vanishing am look ma phone
twirra then insta all make lit pass
ma flat ass this too shall pass
wen trouble sleep yanga go wake am fela kuti
m3nko fa panadaol en ma mi mi ti
eventuarry dat b too long man
plus i stop take meds dey b too strongman
v2
me i was walkin in my road
goin to my go
lookin on mine phone
was only me alone
som peoples wer fighted
me i hasn't invited
they throwded a blowses
what is an osmosis?
we're taking our water
minding our business
we're taking our water
4X
this doesn't concern us
feelin ma litness