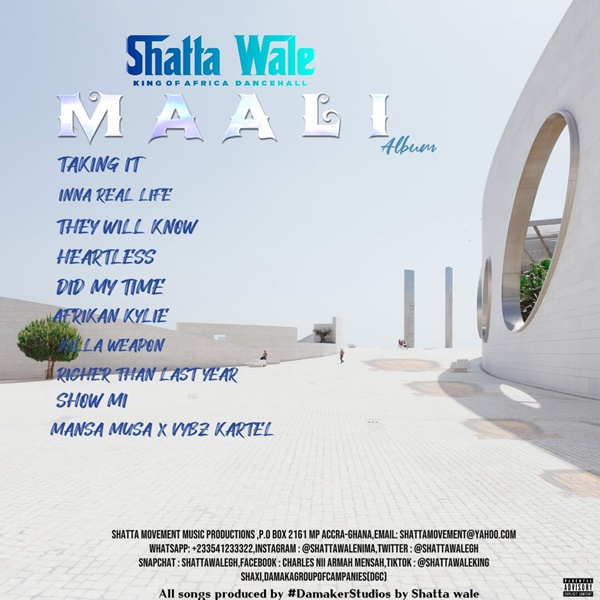 Shatta Wale
---
M.A.A.L.I, the new album by Shatta Wale, is a diverse collection of music that blends elements of hip-hop, Afrobeats, dancehall, and more. With its powerful, evocative lyrics and infectious beats, M.A.A.L.I is sure to be a hit with Shatta Wale fans old and new.
M.A.A.L.I is a testament to Shatta Wale's artistry and the depth of his creativity. With its positive vibes and uplifting messages, the album that is sure to resonate with listeners around the world. It's a must-listen for anyone who loves Afrobeats, dancehall, and hip-hop.
Stream/Download 'M.A.A.L.I': https://music.apple.com/us/album/m-a-a-l-i/1678009507
LISTEN BELOW:
#MaaliAlbum
SHARE THIS!