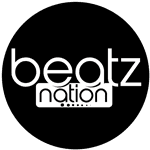 ---
BUY "Raph Enzee – Brodo Schemes (The EP)" Available On iTunes.
" Brodo schemes is the first Extended Play (EP) by the Ghanaian rapper Raph Enzee. It is Amazingly composed by 6 carefully selected songs , Raphenzee has indicated that he will release his official debut album in the coming future .
"BRODO SCHEMES" features Teephlow and Awuley Bembem.  As promised, the management intends to release the EP on non commercial purposes.
The Intro piece to which features sample vocals from great legends like fela kuti, Muhammad Ali, Gyedu Blay Ambulley and Tupac seeks to inspire and motivate the listener of this gem .
The EP has majority of its production credits to "Drumnayshin" who is also the main producer for Raphenzee. He's also credited with two of Raph's major hits ( kunfu show and Daa). "BRODO SCHEMES " is certainly a classic filled with pureness and undoubtedly precipitates anticipation for Raphenzee's official debut . Jayso, one of Ghana's hiphop legends upon listening to the EP, gave a positive review.
This EP channels a level of growth were Raph Enzee voices his hunger through the emotions of a well crafted genius piece . This repertoire of work has earned him a place in Sarkodie's list of potential Ghanaian new artistes.This tape contains a remarkable body of work which signifies Raphenzee's precision to his musical genius and proves to be the statement the world is yearning to not only listen but to experience a genius in his prime "
– Carl (management)