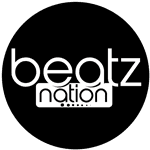 ---
Paapa has a long and celebrated history of pouring his heart into lyrics, and Technical Difficulties Vol. 3 is no different. On this 3rd & final instalment of the 'Technical Difficulties' series, Paapa continues to craft thoughtful and empathetic lyrics but this time, grounded in afrobeats, hip-hop and soulful grooves.
Songs like "Pedestal" and "Different" are full of insights about our common humanity, while "Tired" captures how the world feels right now. Paapa's musical mission is made clear on this album: to pour his heart out so that others' hearts might find hope, perspective, or joy in them.
The 9-track album was written and produced by Paapa, mixed and mastered by Jayso. It features Trevor Williams, Paapa's longtime friend and creative collaborator, and is now available everywhere.
STREAM 'Technical Difficulties Vol. 3' here: https://orcd.co/paapamusictd3