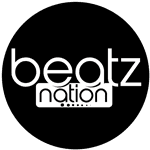 ---
Okese1 addresses his haters on his latest tune dubbed 'Are You Okay'. The song comes after Andy Dosty sacked the rapper form the Hitz FM studio for being late for an interview. The term 'Are You Okay' was inspired by the incident.
During a back and forth moment of the interview, Andy Dosty said: "you walked into my studio without saying anything".
"You walked in late, you didn't say anything to me, you came you sat quietly and you are asking me why I asked if you are ok? Please walk out from my studio now, I am sorry I don't entertain rudeness" he said as he drove the underground rapper out of the studio.