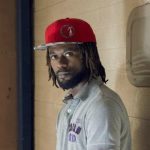 DJ Manni
---
One Love Africa Sound System Presents Fire Red Reggae Mixtape Mixed & Hosted By DJ Manni.
DOWNLOAD :: DJ Manni – Fire Red Reggae Mixtape
TRACKLIST
1.BABYLON HOMEWORK – SIZZLA
2.HIGH GRADE – JAH MASON
3.GOODWAYS – SIZZLA
4.RUMOURS – SHABBA x CARLTON LIVINSTON
5.BLESS THE YOUTH – SIZZLA
6.FIRE RED NOW – I WAYNE
7.SO COLD – RICHIE SPICE
8.OIL UP GUNS DEM – SHABBA RANKS
9.FIRE BUN A WEK HEART – BUSHMAN
10.GAIL HOUSE – BUSHMAN
11.GIVE THANKS – ANTHONY
12.WHO I AM – CAPLETON
13.HAVE YOU EVER SEEN A 45 – TERROR FABULOUS
14.TEACH THE YOUTHS – TONY REBEL
15.CHRONIC – SANCHEZ
16.MOVIN – BUJU BANTON
17.M16 RIDDIM VERSION
18.CRITICS – CAPLETON
19.NO FUN TING – SPRAGGA BENZ
20.ONE BLOOD – JUNIOR REID
21.REPRESENT PORTMORE – VYBZ KARTEL
22.BE STRONG – SIZZLA
23.NEW TIME NEW SIGN – MORGAN HERITAGE
24.HELP THE WEAK – CAPLETON x CHRONIXX
25.MORE PROPHET – CAPLETON
26.RADICAL – SIZZLA
27.STALK OF SENSIMENA – MICHEAL ROSE
28.MOVING OUT AH BABYLON – LUCIANO
29.MOVIN – BUJU BANTON
30.SO HIGH UP ON THE MOON – VYBZ KARTEL
31.THINGS LIKE THOSE – BUSY SIGNAL
.
.
PROMOTED RELEASES