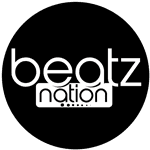 ---
BUY 'Lucky Dube – The Times We've Shared ' Available On Selected Digital Platforms.
10 years down the line, the impact of this legend still feels like yesterday. In commemoration of his life's legacy Gallo Records releases a limited edition of his work. 
'The Times We've Shared' features three unreleased tracks from Lucky Dubeand digitally re mastered famous hits from the man who reached the hearts of many around the world. 
Together we share in his life's work and celebrate his legacy!
Take a listen , drop a comment, purchase and share.
Digital distribution by Africori: http://www.africori.com/
Amanda Black & Joey B – Round & Round (Prod By GospelOnTheBeatz)