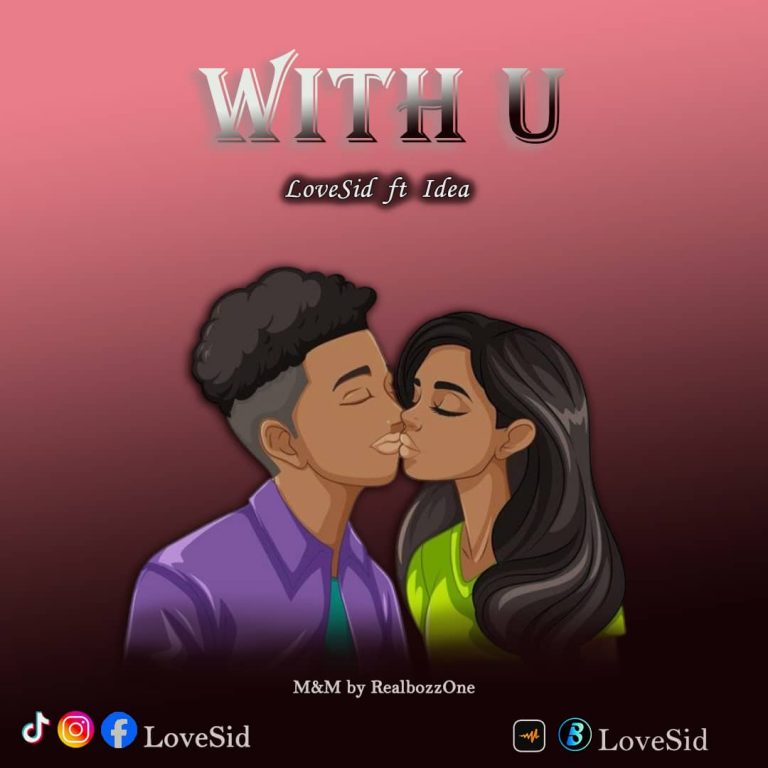 ---
LoveSid  just launched his first-ever Afrobeat track, "With U," and it's a total vibe! The beats, cooked up by Kodakbeatz and polished by RealbozzOne, give us the perfect backdrop for a love story that's a mix of English and Ewe, bringing the best of both worlds.
The lyrics are like poetry, with LoveSid woos his lover with lines that reference the love between Romeo and Juliet. and even shows some serious commitment to her as he promises to follow her till he hits his casket.
The beats add to the feels, making it a song you'll want on repeat.
"With U" isn't just a song; it's a journey into Afrobeat magic where love and music come together. LoveSid and Idea are starting something big in the Afrobeat world, and we're here for it! 🎶✨
DOWNLOAD 'With U': Click Here
LISTEN BELOW: