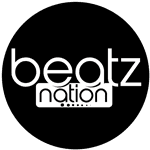 ---
"Feeling" presents a sonic reprieve from our problems as Ladipoe raps about the need to find happiness even in the face of challenges. Life is short and the pursuit of happiness is what keeps us going. Here, Ladipoe and Buju says we should take a break, throw our hands in the air and let go.
'In these times, it's hard to be grateful', Ladipoe reflects, 'The scars on my face are not as deep as the ones inside. Still, I like the way I'm feeling'. "Feeling" is a song about gratitude. It is a tune serenading the importance of tuning the bad thoughts off and projecting positivity.
Stream FEELING: https://mavinrecords.lnk.to/feeling
LISTEN BELOW:
WATCH THE VIDEO BELOW
.
LYRICS
I like the way I'm feeling now
No come use your reggae spoil my blues and rhythm now
Oh oh oh oh
I like the way I'm feeling now
Omo e get small thing wey dey stress me but right now I'm chilling now
Oh oh oh oh
Way out my feelings and nothing can stress me
The way I run the game I'm feeling like referee
No, like Moses parting the Red Sea
Like a chauffeur, me in the back of the Bentley
So I step out
all white can't stain
What you want? Rosé? Champagne?
I got that, big bag, back pain
Taking the piss the only time I can't aim
So we toast to the good life
Living every minute to the full coz I could die
Pull up at the spot open doors and it's suicide
Chilling rent-free
Where the check please
Couple hundred Gs on a good night
But you knew that
I like the way I'm feeling now
No come use your reggae spoil my blues and rhythm now
Oh oh oh oh
I like the way I'm feeling now
Omo e get small thing wey dey stress me but right now I'm chilling now
Oh oh oh oh
I like the way I'm feeling now
No come use your reggae spoil my blues and rhythm now
No no oh oh
I like the way I'm feeling now
Omo e get small thing wey dey stress me but right now I'm chilling now
Oh oh oh oh
All I wanna do is Jaiye
220 on the highway
I'm about the energy
baby if it's good send it my way
If it's bad keep it private
All these haters so vexed I'm the best alive
You don't want test the guy
You be sleeping on yourselves you Tse Tse fly
Throw myself a party then act surprised
And be the highest when the guest arrive
Yeah
Ain't nobody realer
Touch down got a couple Gs for the dealer
Gang signs out the window my killah
Life getting sweeter
No use water dilute my Ribena
So we toast to the good life
Every minute to the full coz we could die
Pull up open doors and it's suicide
(Yeah)
16 bad woop and they all by the poolside
I like the way I'm feeling now
No come use your reggae spoil my blues and rhythm now
Oh oh oh oh
I like the way I'm feeling now
Omo e get small thing wey dey stress me but right now I'm chilling now
Oh oh oh oh
I like the way I'm feeling now
No come use your reggae spoil my blues and rhythm now
No no oh oh
I like the way I'm feeling now
Omo e get small thing wey dey stress me but right now I'm chilling now
Oh oh oh oh
With Dem boys,
enough toys,
wey dey make noise, enough choice,
you gats fear when you see boys wey dey roll up in the nice toys
De de de boys, wey dey make noise , they gats fear, when they see boys,
we roll up, in the nice toys "
I like the way I'm feeling now
No come use your reggae spoil my blues and rhythm now
Oh oh oh oh
I like the way I'm feeling now
Omo e get small thing wey dey stress me but right now I'm chilling now
Oh oh oh oh