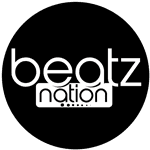 ---
La Même Gang is a collective of creatives namely; Darkovibes, $pacely, Kiddblack, RJZ, Kwaku BS & Nxwrth. Their first project was aimed at showcasing their versatility and diversity which was a pot purri of genres from all members as it carefully depicted their unique style sonically.
Tape 1 wasn't just a Tape, it was a moment, a vibe, a rave, a mood. After topping charts with their first project, La Même Gang follows up with what looks like a franchise, or better yet an upgrade. LINKSTERS, a 2.0 version of the LA MÊME TAPE, is a 20 fire-flooded material functioning as an extension of the collective's personality. With two sides to the tape, there's something for everyone.
This time, La Même offers more room for features, with Sarkodie, King Promise, Medikal, Kobla Jnr, Pappy Kojo, Odunsi The Engine & Ordatei all making eclectic appearances on the tape.
La Même Gang is known also for how intense & power-packed their production is, the LINKSTER project gives us a feel of sounds beautifully put together by a set of phenomenal producers like; Nova, La Même's Nxwrth, Kuvie, Zodiac, Killmatic, Kayso, Boye, Dj Pain, Eargasm and Bad Szn.
All songs mix & mastered by Nova.15 songs mixed by Nova. 4 songs mixed by Kros (Gold Coast, Come Closer, Chona & Two Weeks). 1 song mixed by Kayso (Reveal).
iTunes Link: https://itunes.apple.com/gh/album/la-m%C3%AAme-tape-linksters/1445318771