---
BUY "ALBUM: Ko-jo Cue & Shaker – Pen & Paper" Available On aftown & iTunes (November 4,2017) .
BBnZ Live artistes , Ko-Jo Cue and Shaker are finally out with their much anticipated studio joint album "Pen & Paper".
The 13-track album features  artistes such as KiDi, Cina Soul, Kwesi Arthur, Ru, Magnom and Kwabena Bahom with producers Magnom , Shaker , Vacsonit , Paq, iPappi,  King Jamal, Bedi Drumkits, Wypa, BB and JayMera scoring production credits.

Producers
The album was launched at Alliance Française over the weekend (21st October, 2017) and already has a video for one of the singles 'Untitled' out on youtube.
WATCH 'UNTITLED' HERE: 
WATCH 'Accra-Kumasi Rd' HERE: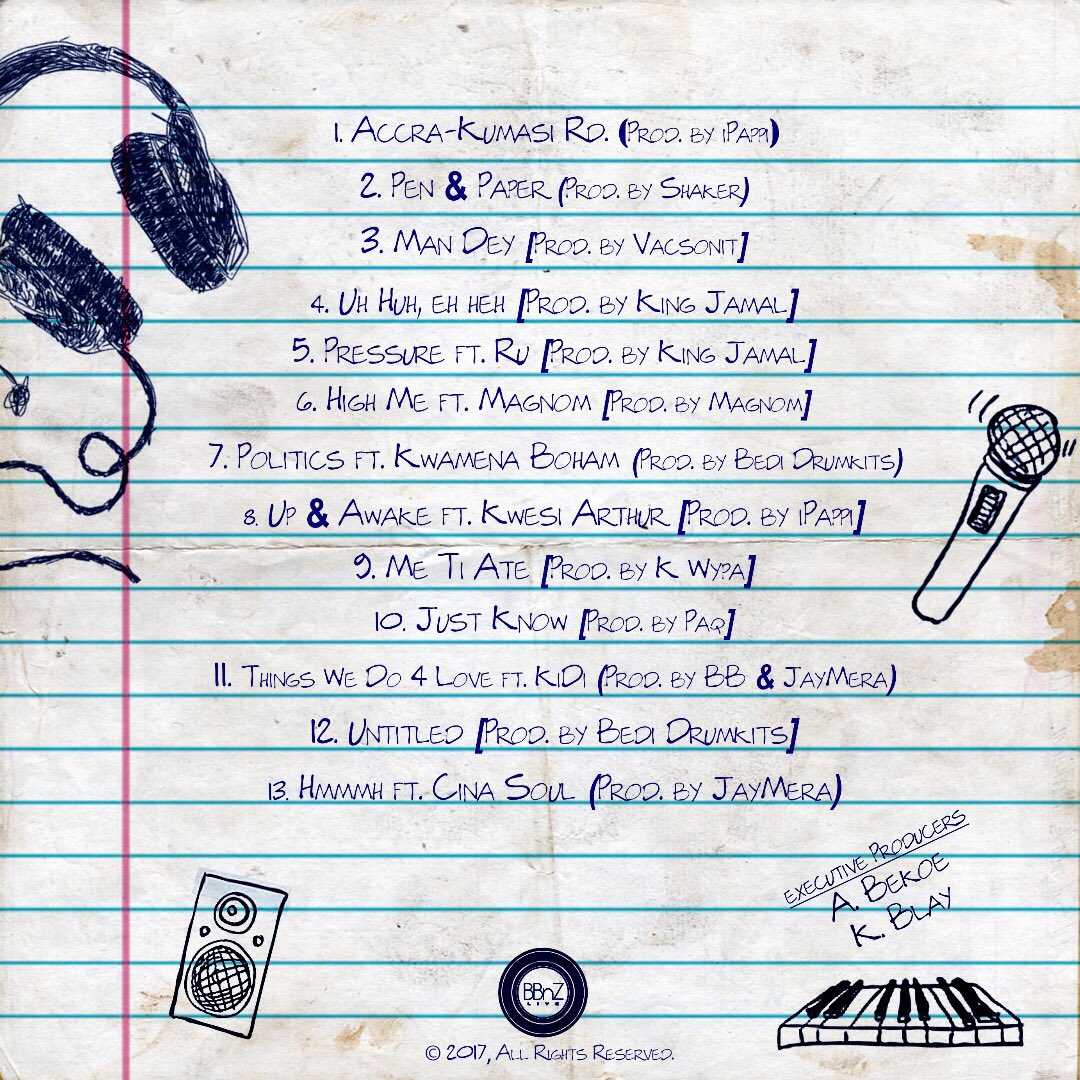 ALBUM: Ko-jo Cue & Shaker – Pen & Paper