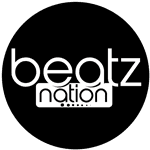 ---
HipHop/Trap Artist and music producer Kiyo Dee continues to prove that his talent is beyond limits as his works continues to make inroads into places that matters.
After the release of his last album which was a collaboration with Pablo Hxncho titled "Rolling with the blvck Hxnchos" and winning the 'Hiphop Artist of the Year' he took some time off to spend some holidays in Dubai. Upon his return Kiyo Dee went back to the studios and released the single "Back on Road" which featured Pzeefire & Zack and was ready for performances but Covid appeared and plans had to change so he went back to the studio to produce a Mixtape titled "Rookie on Air"
The long wait for his music is indeed over as he has so far released 3 singles titled JO(dance), TimeOut, Oheema and as anticipated all the songs are already making it to all the places that matters.
#JO is actually now part of the playlist in most of the major hotels in the country whiles #Timeout just made the harmattanrain playlist with other artists like Worlasi and co. The Mixtape is not out yet but the anticipation is very high knowing that Kiyo never disappoints.
1. @zottogod – 20 N****s ft. @iQuesto
2. @akaworldwide – Finessin
3. @worlasigh & @Drvmroll – Hibernate
4. @BADSZN – Father Father
5. @KingRiley_ARTS – No Questions
6. @kiyodeemusic – Time Out

Bar 4 Bar 🔗: https://t.co/noaCRx1MjL

— rain. (@HarmattanRain) November 8, 2020
Yes the Panthera from Neptune is back and his real fans are excited. The 4th single titled 'Double Up' makes it 4 songs released in 4weeks.
Listen to 'Double Up' below: